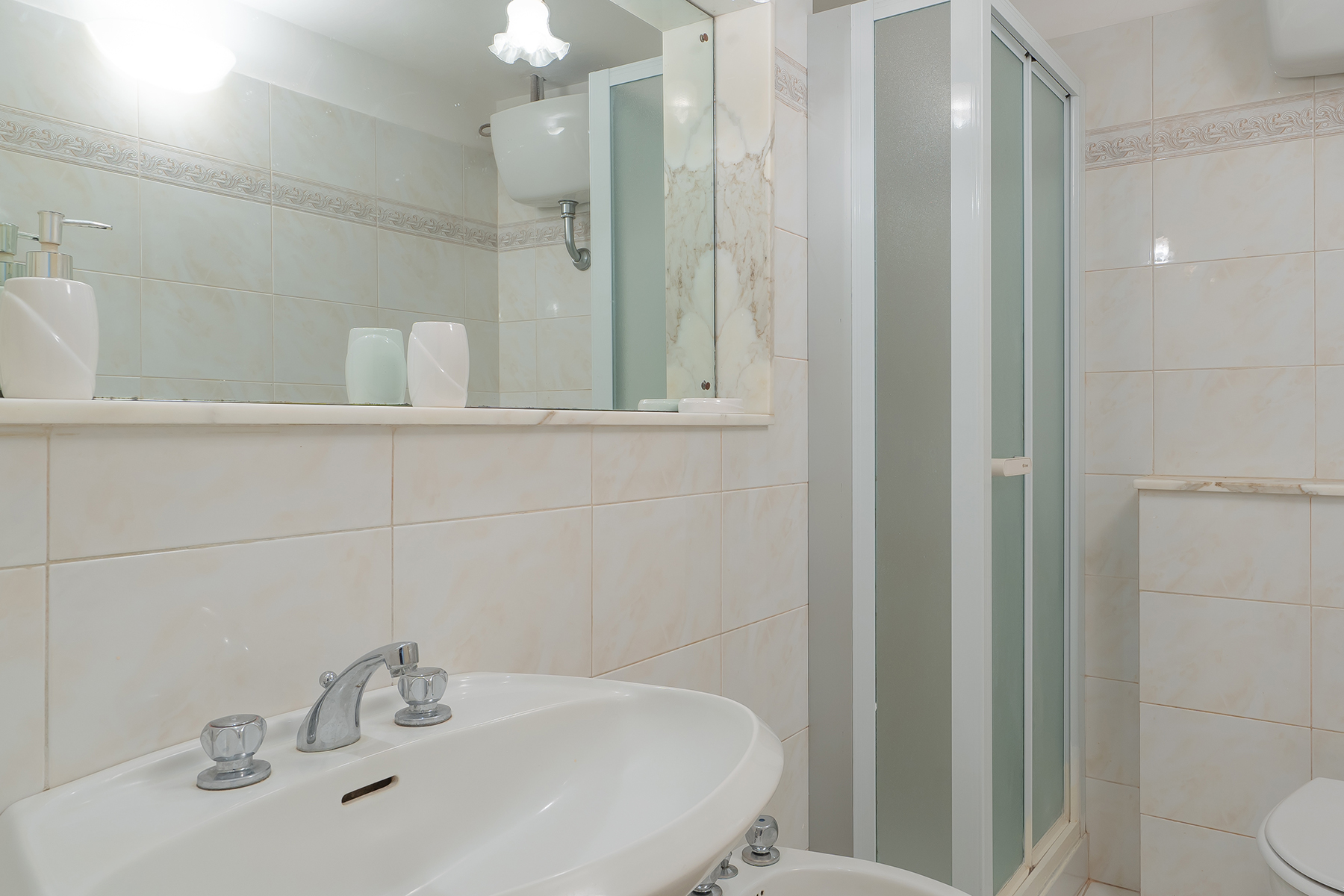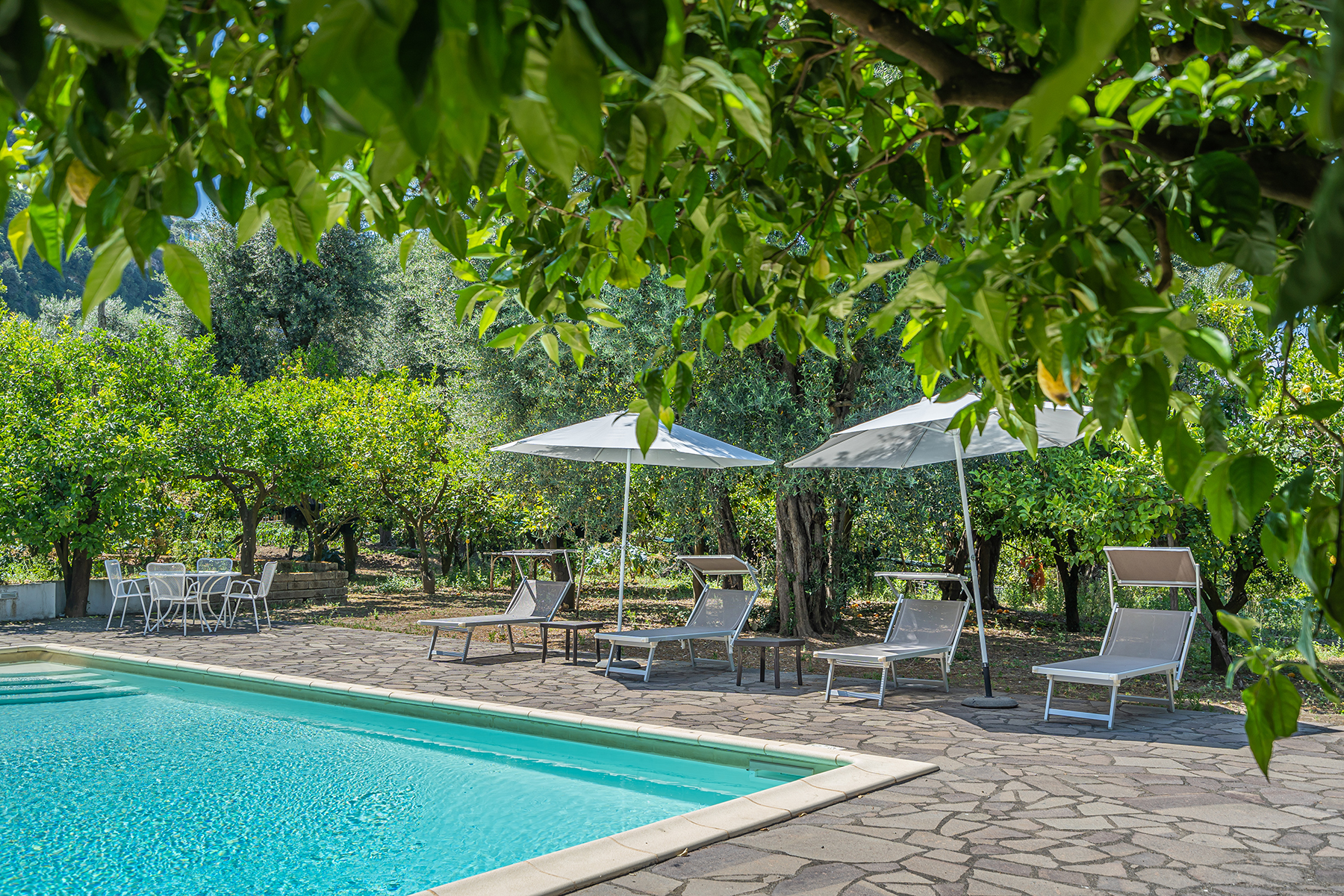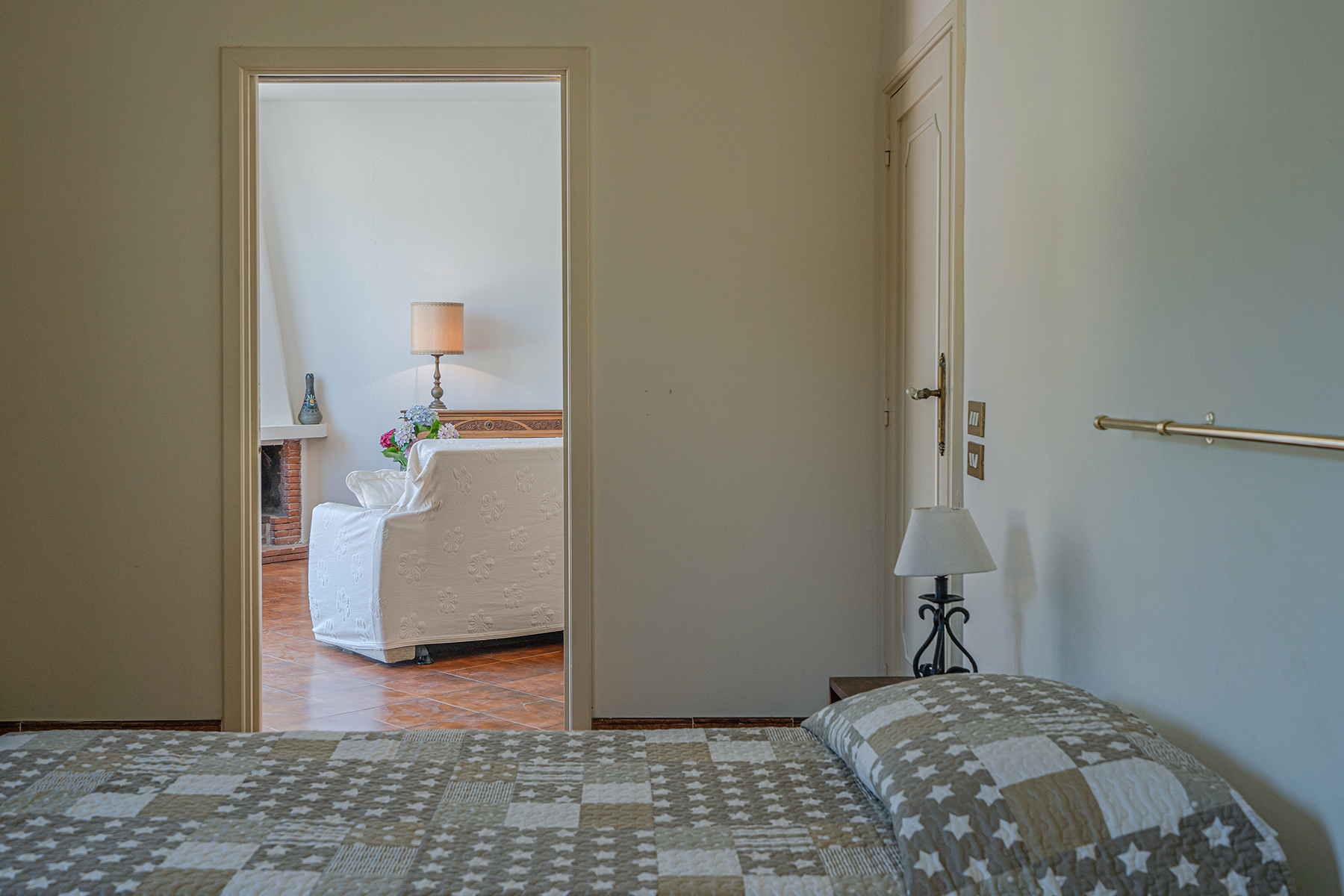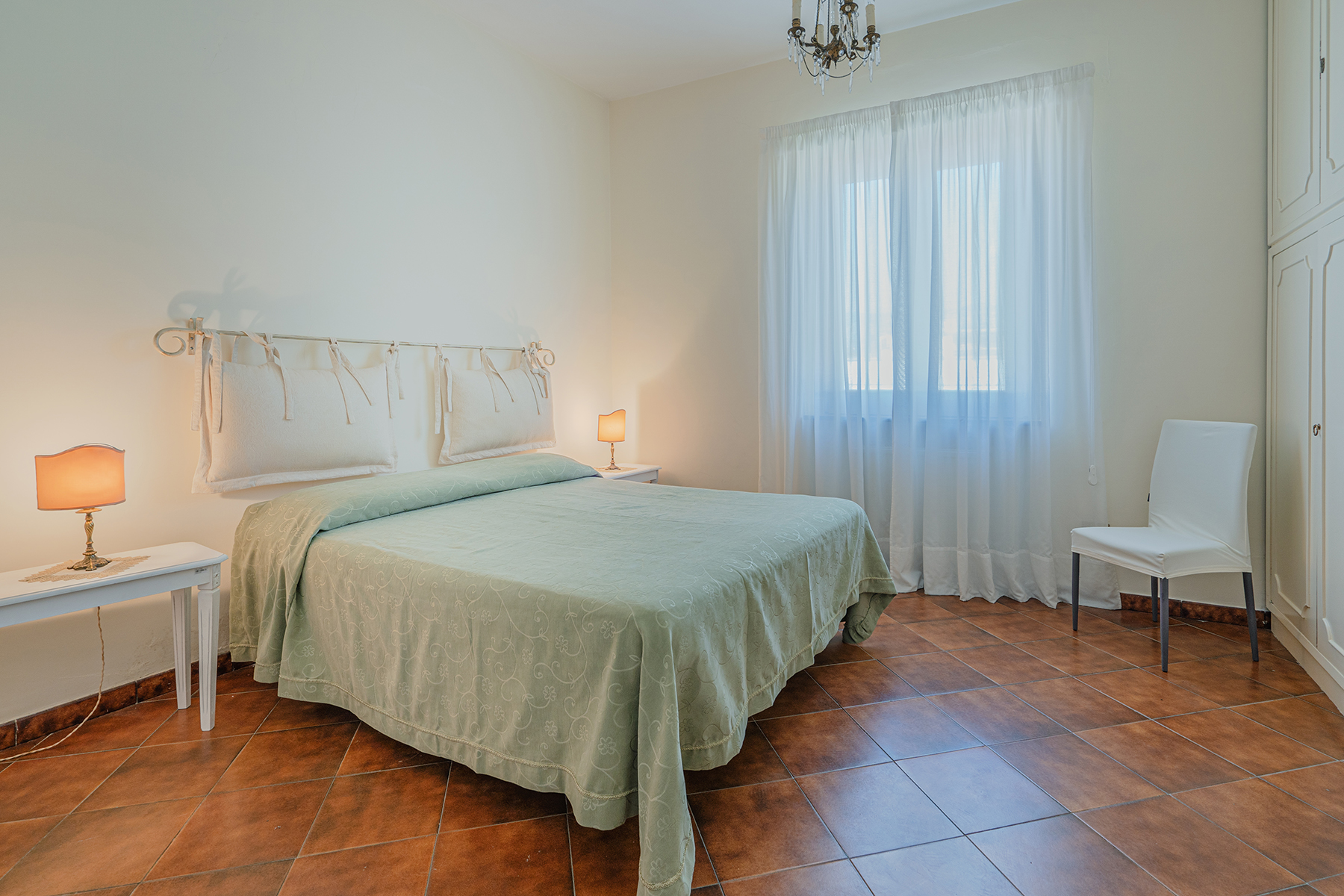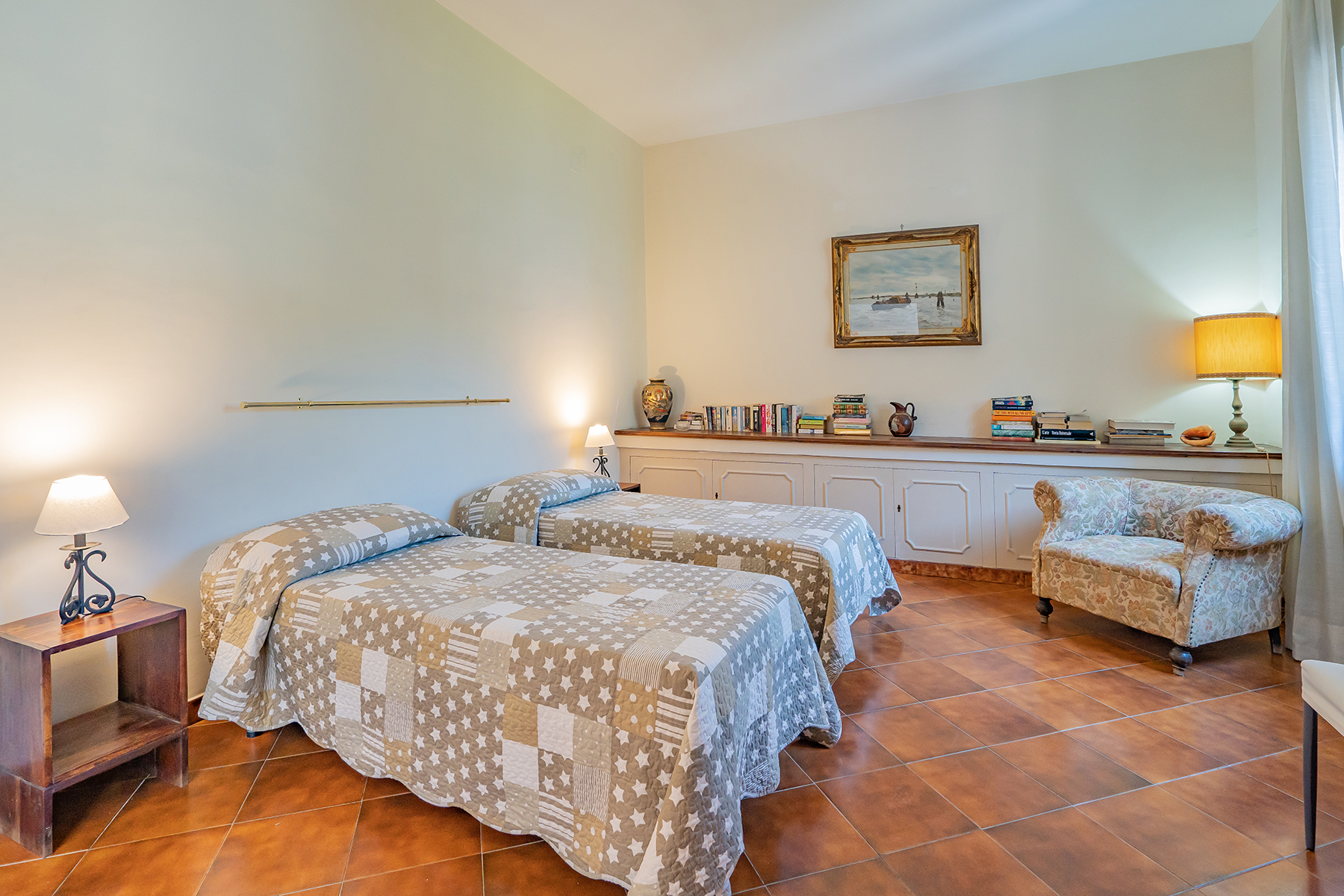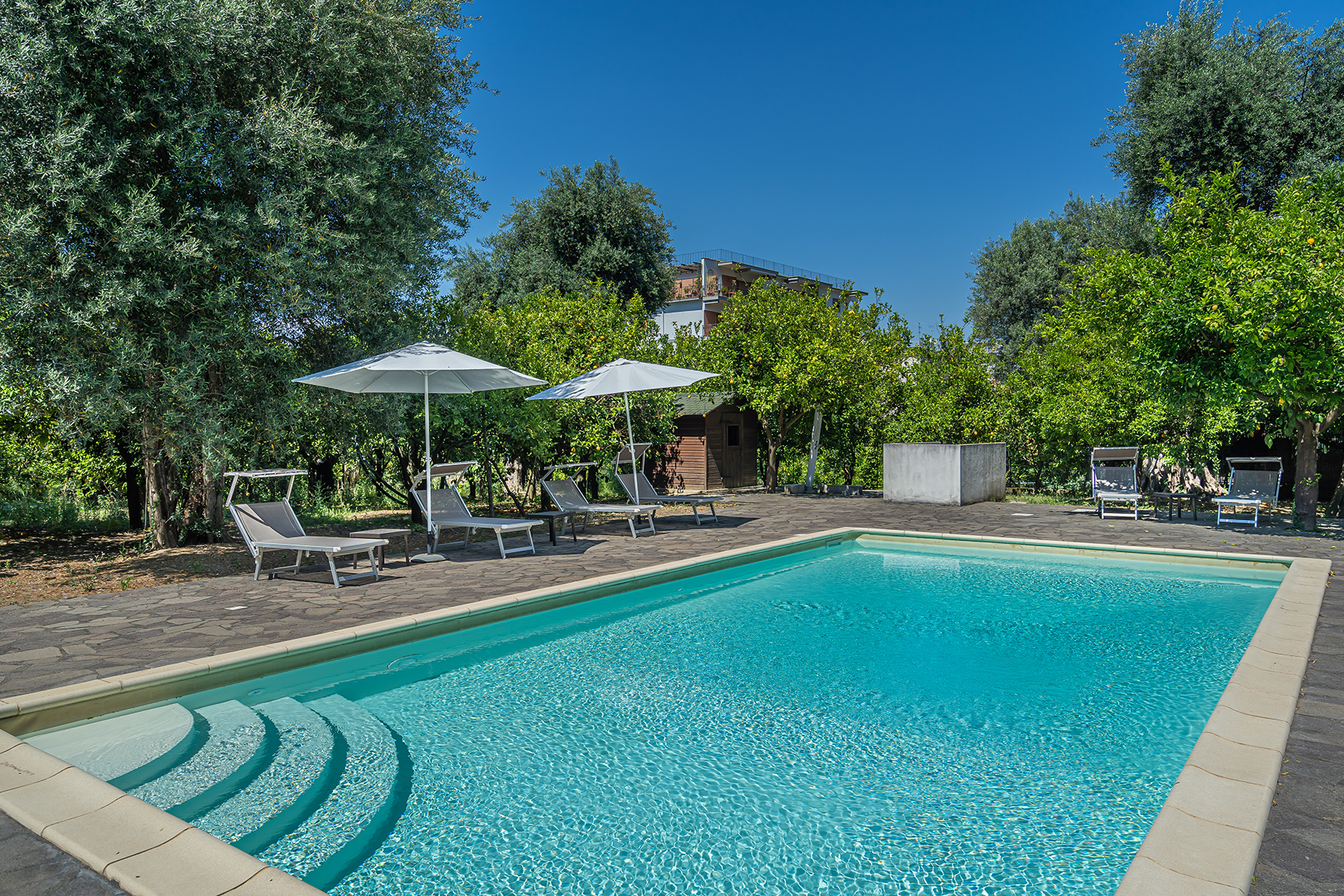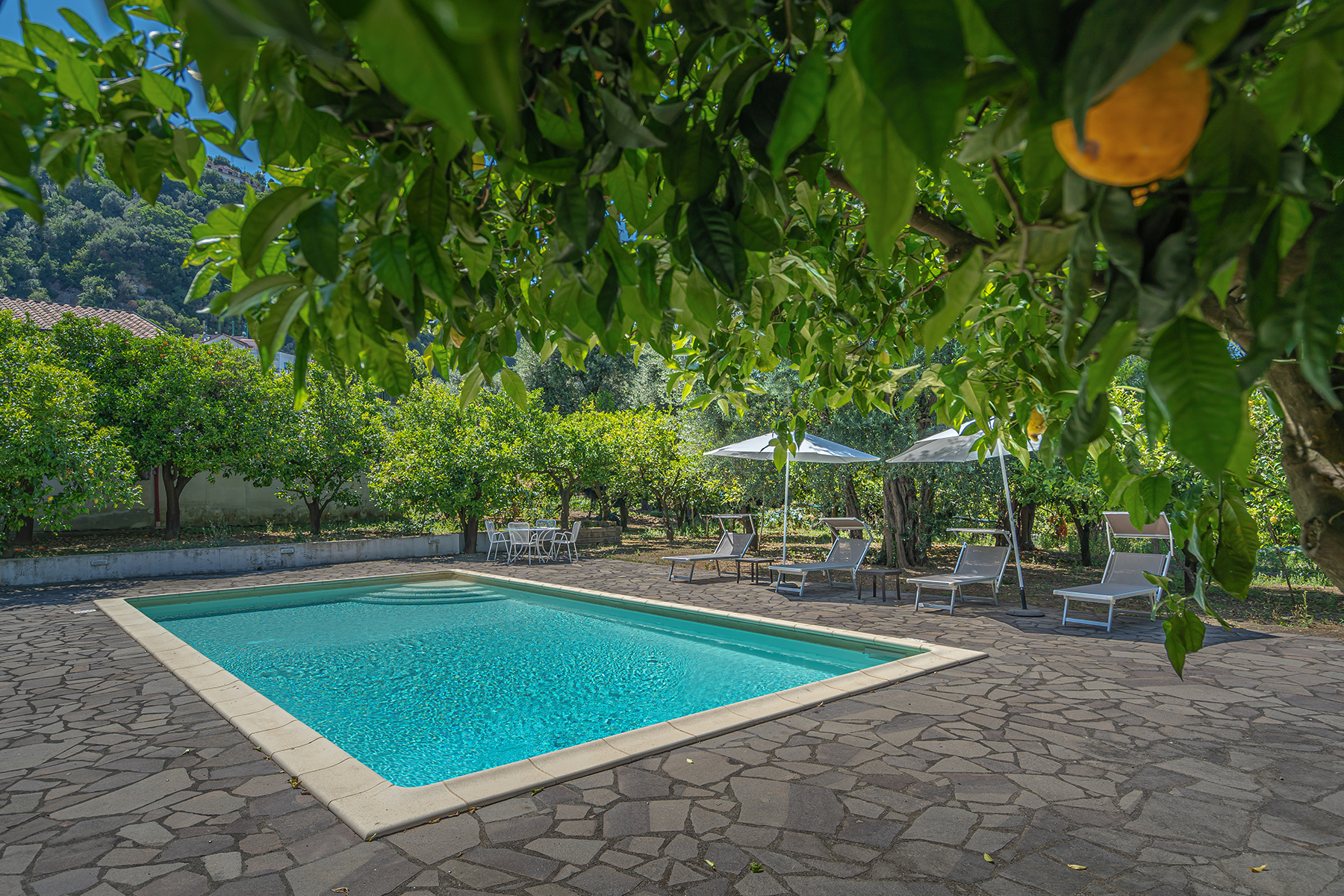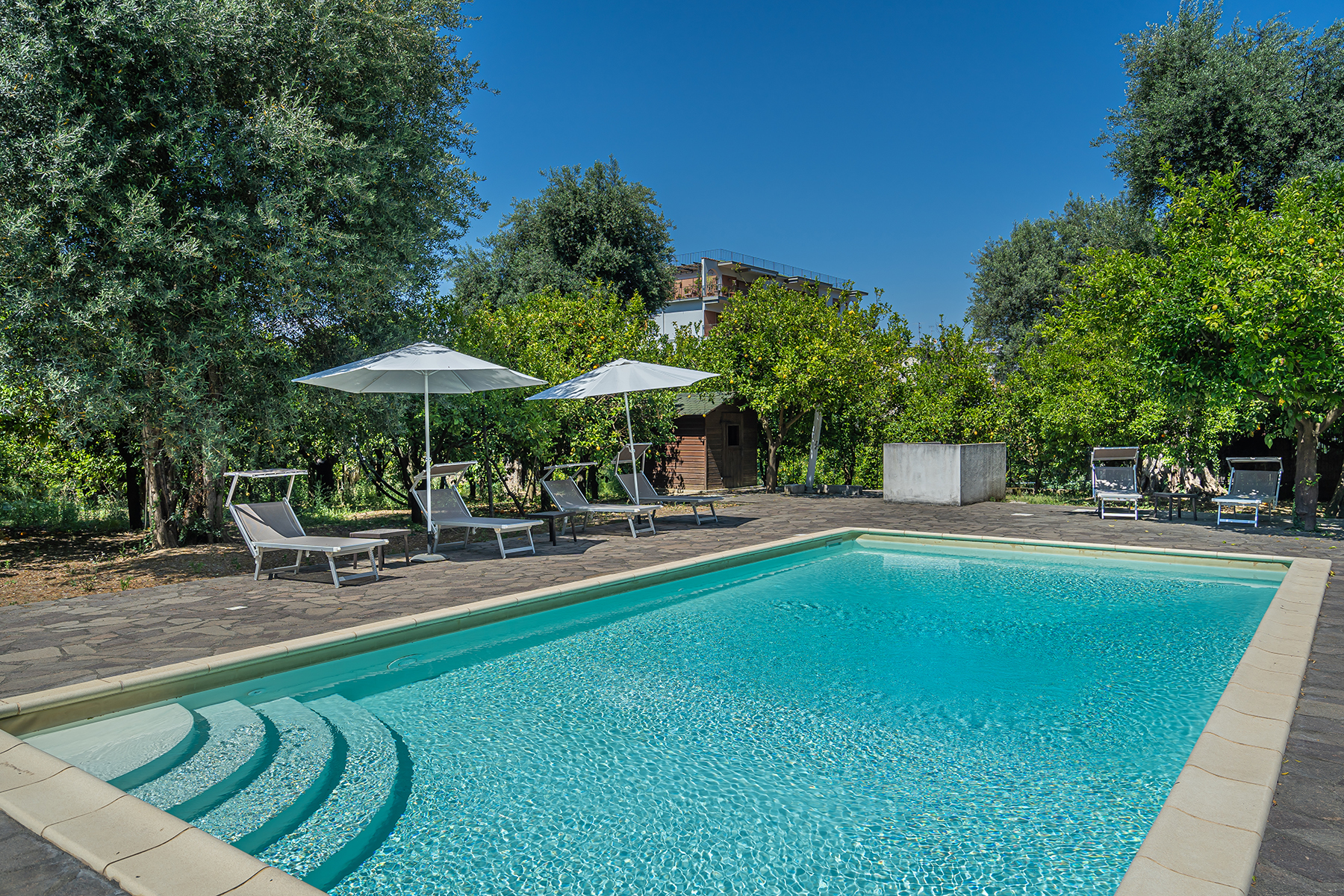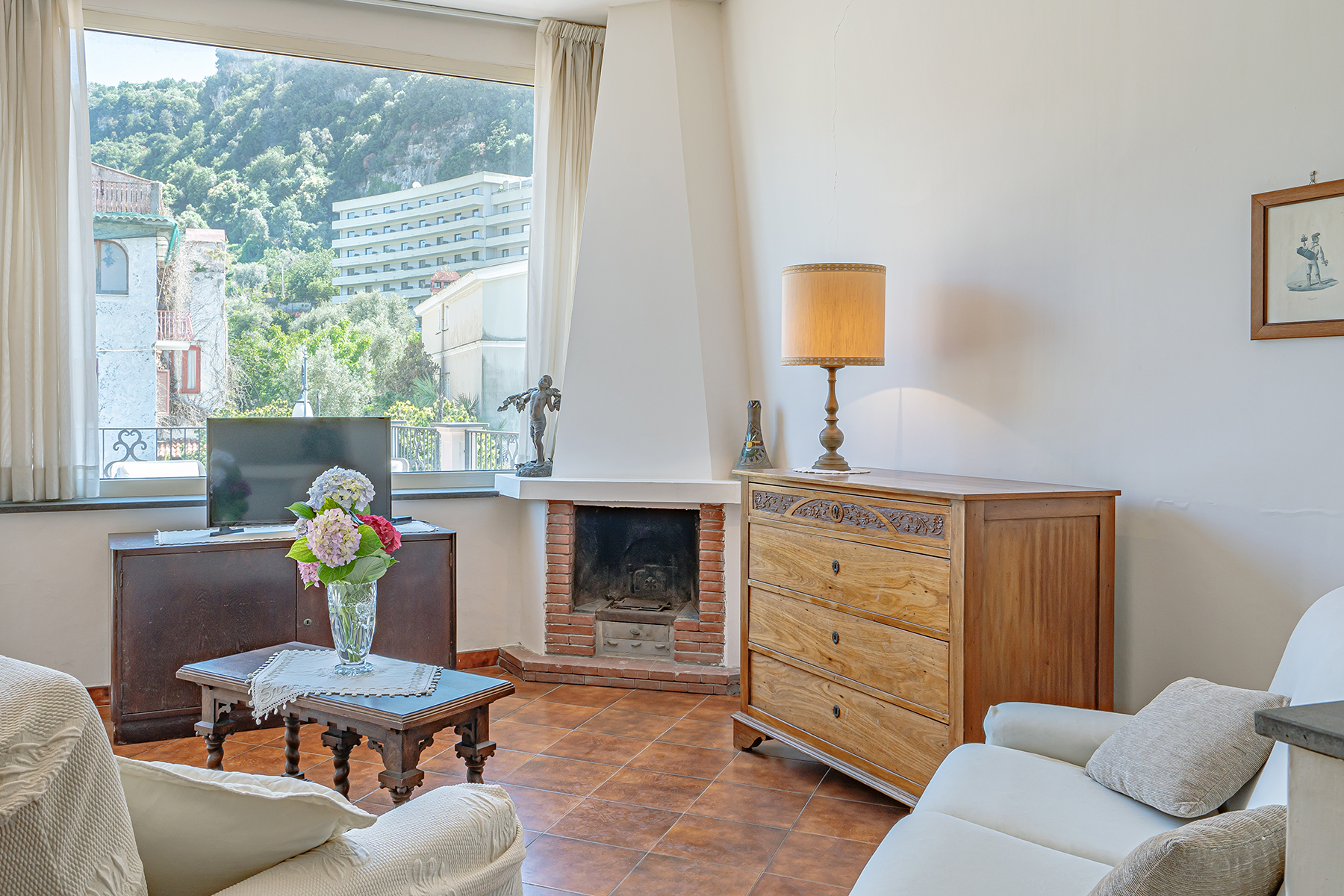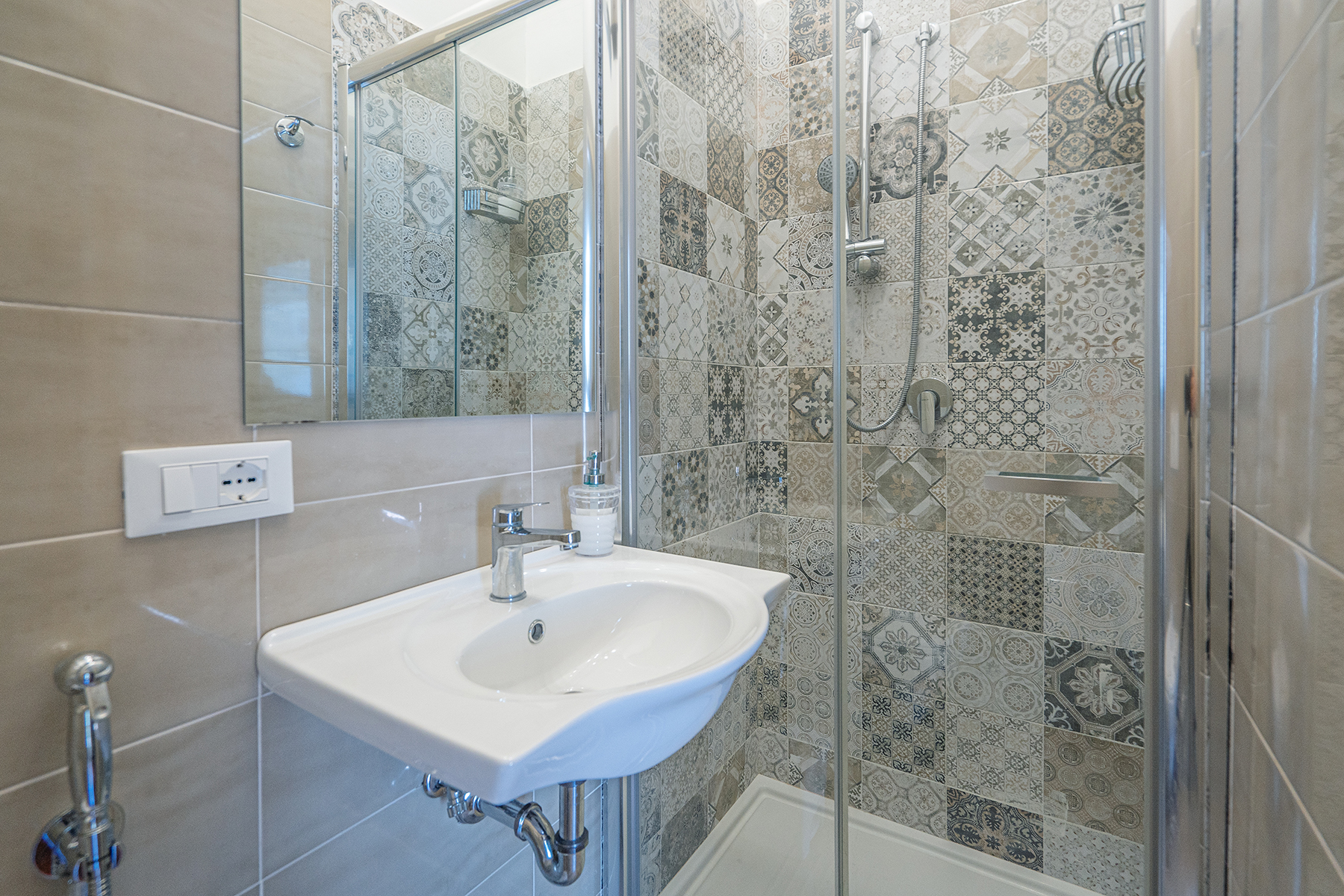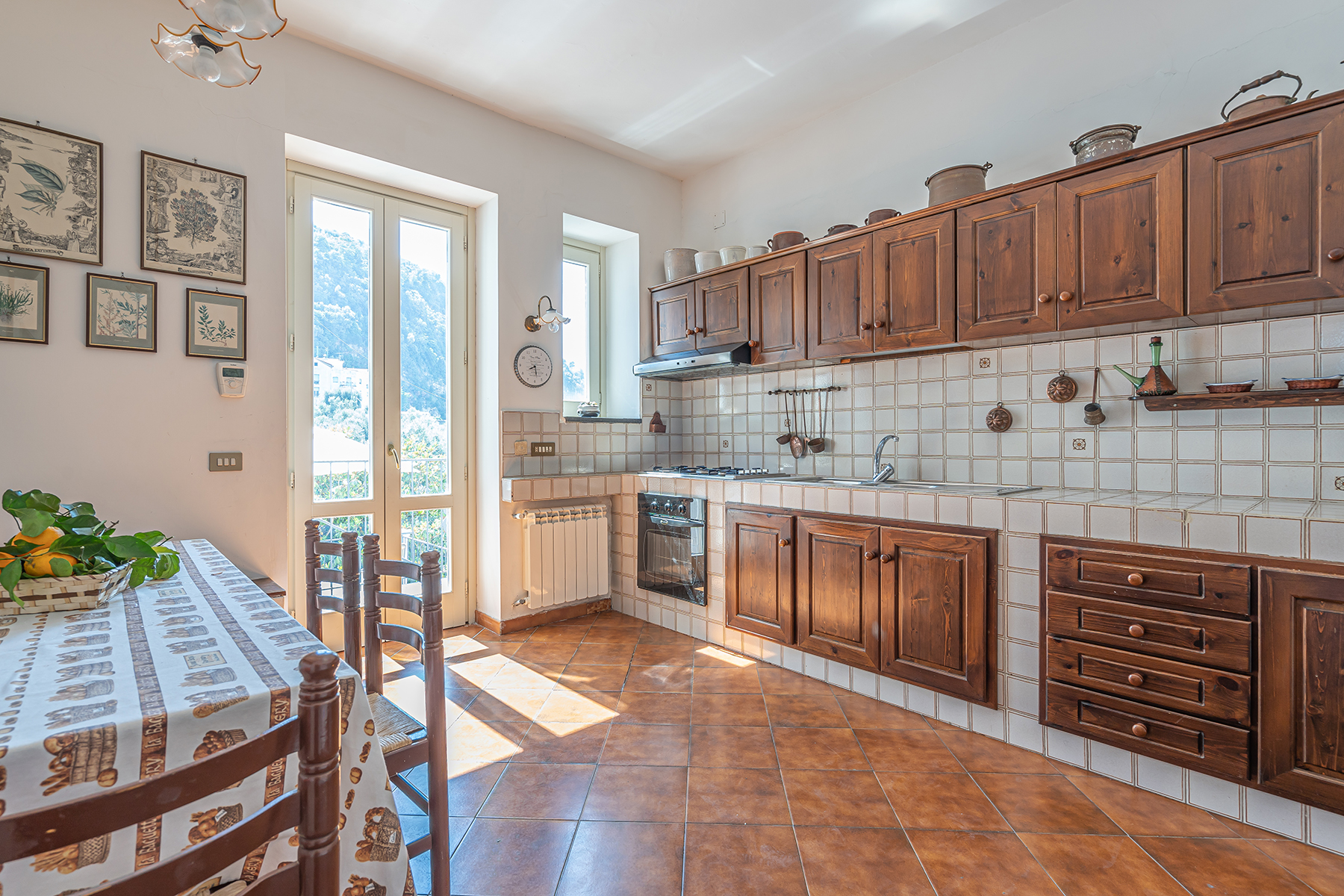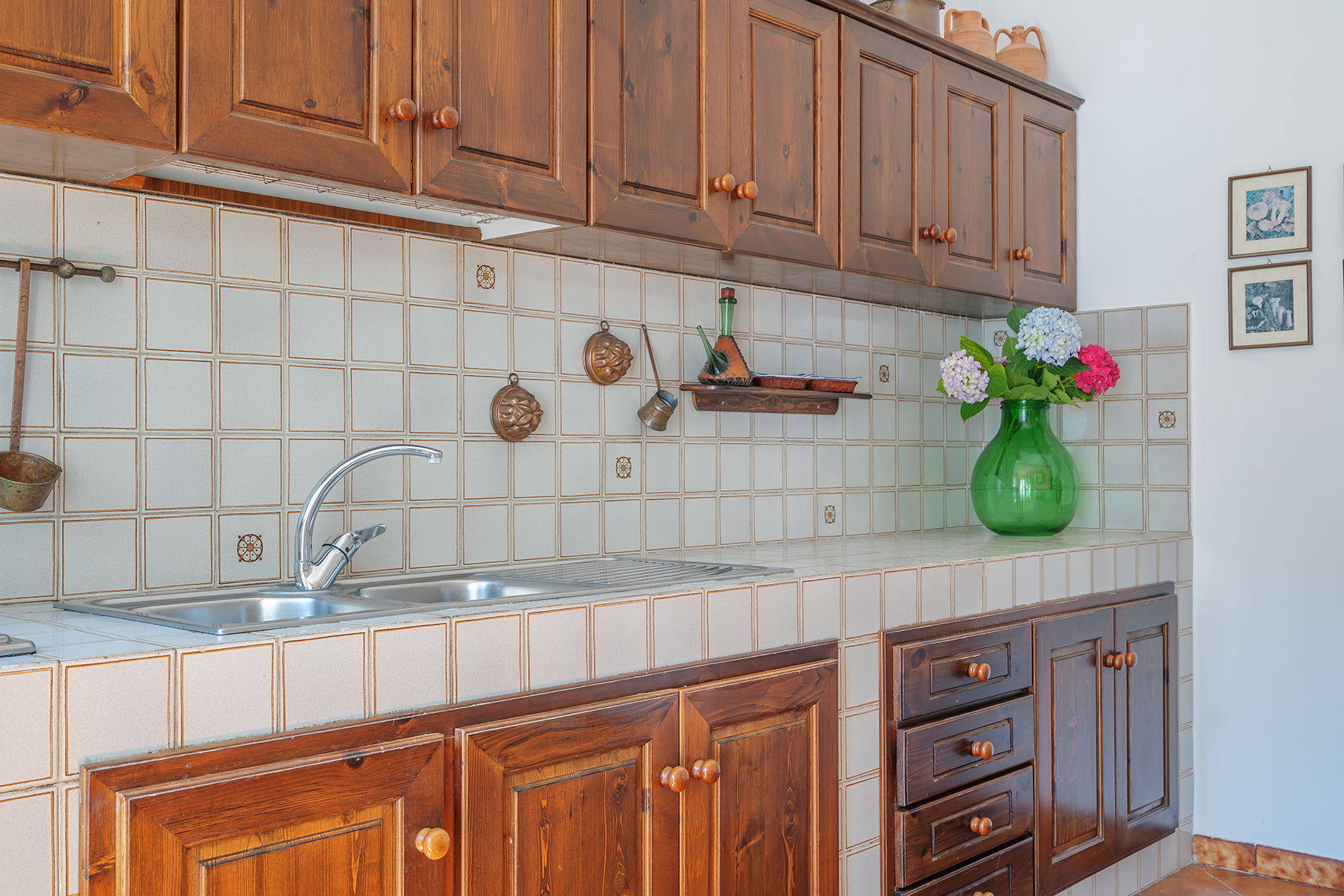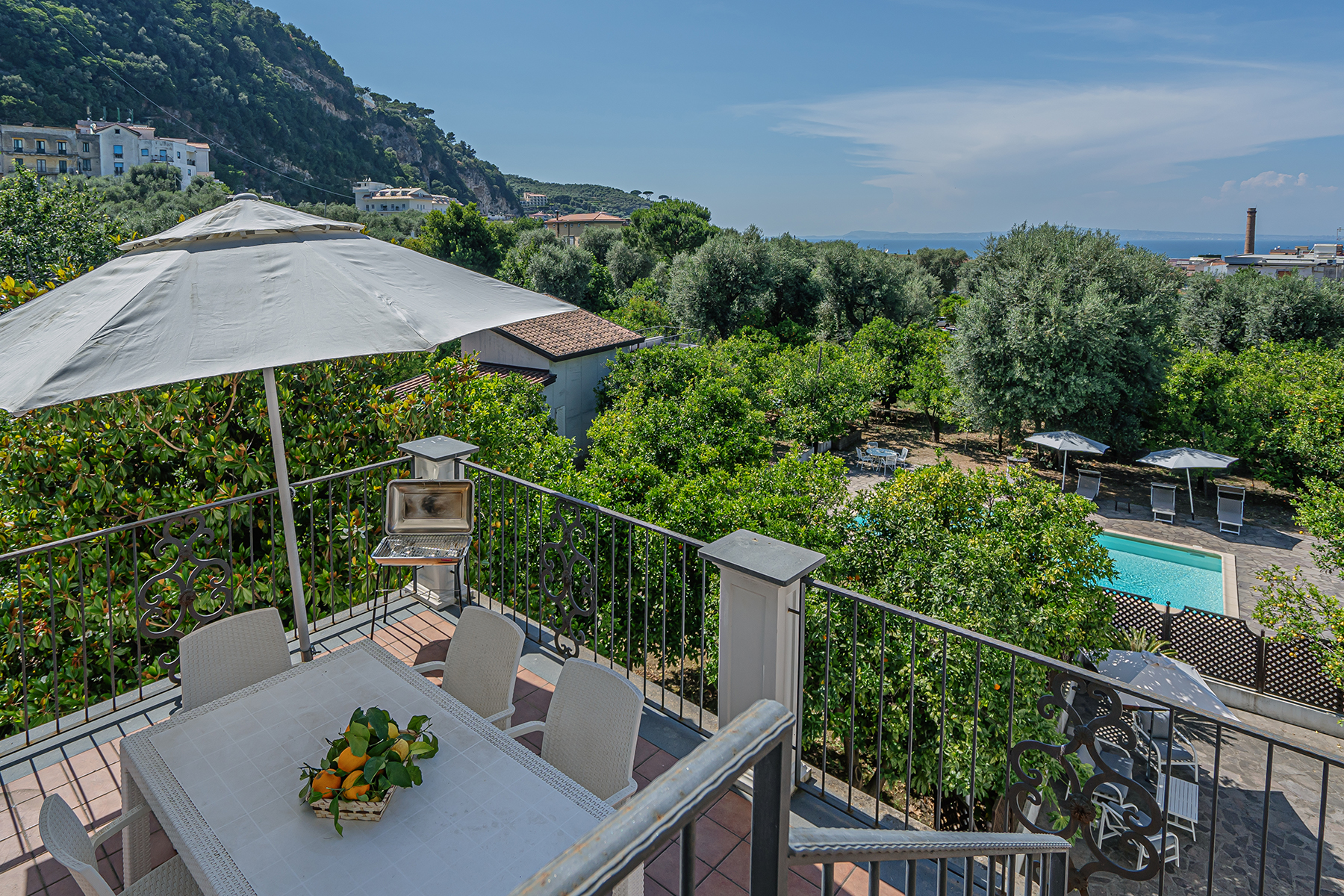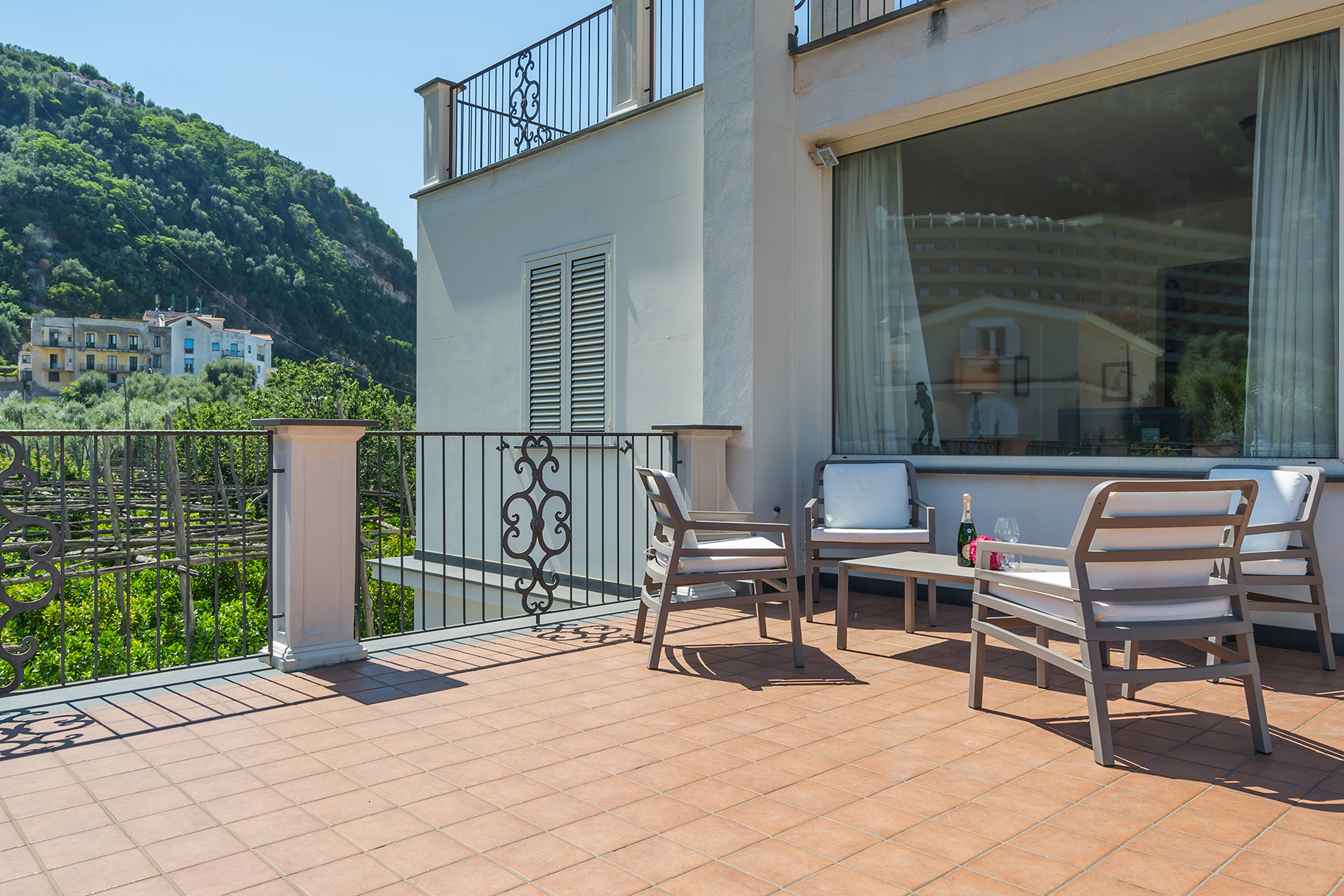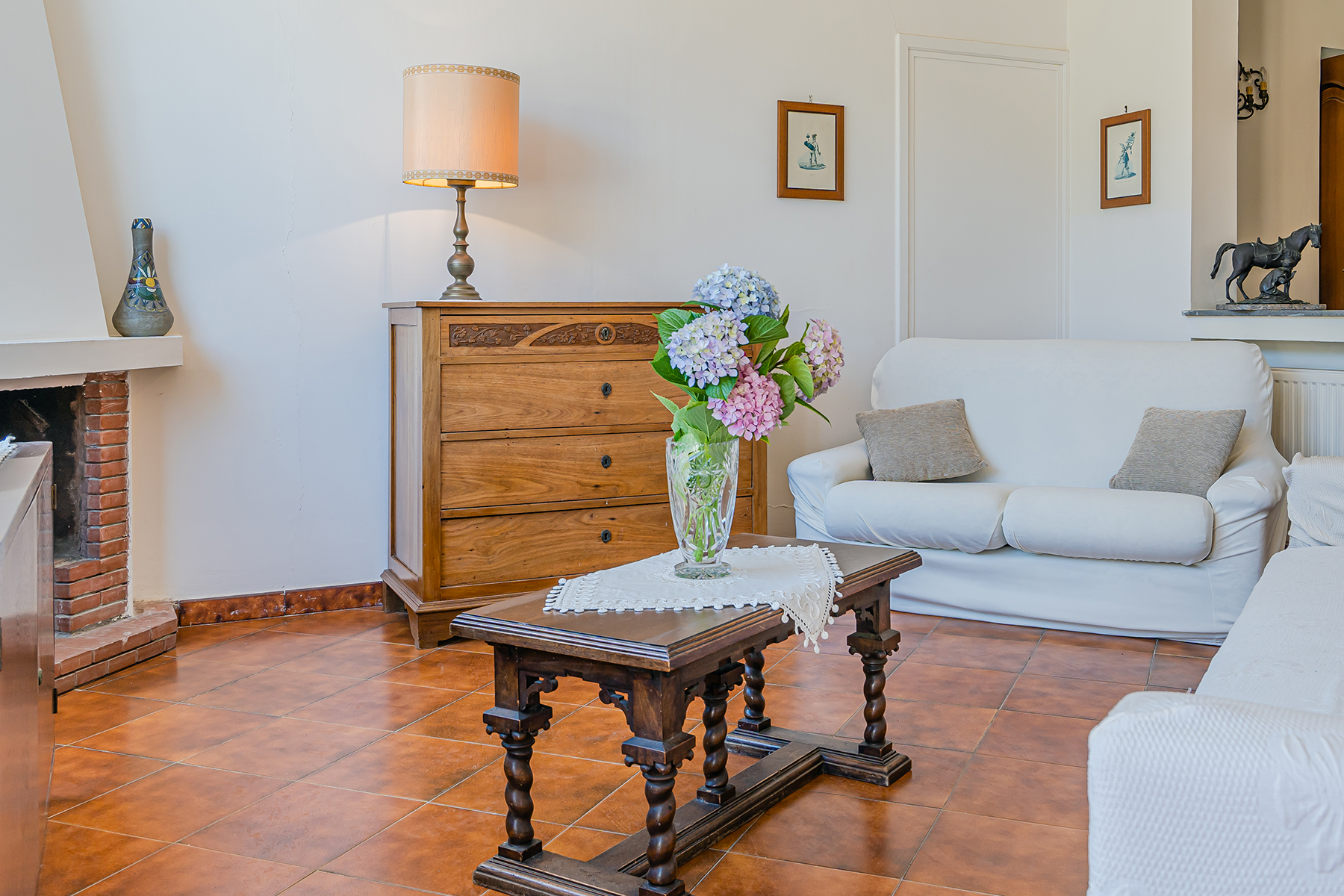 It seems incredible to think that it is possible to spend a holiday in a tranquil location surrounded by nature, with the cosmopolitan centre of Sorrento only a mere 400 m away. However, this is possible, if you choose to stay at Casa Gege'.
This apartment has been completely renovated and is well furnished. It is situated on the upper floor of a villa immersed in Sorrentine citrus groves and has shared access to a lovely 50 metre squared shared swimming pool.
Casa Gege' has an independent access and is composed of: an ample living room with fireplace, satellite TV and settees with access to large, attractive terrace. There are 2 double bedrooms, bathroom with shower and well equipped kitchen with small terrace.The apartment sleeps 4 but an extra double sofa bed can be added in the lounge area (on request at the extra cost of € 100 per week).

At Gege' you will only be a few steps away from the centre of Sorrento, therefore having a car is not a necessity but, in case you have one, there is parking space available. We can provide discounted car hire for guests at the apartment. Shops and restaurants are 100 metres (328 feet) away, the main bus stop is in Piazza Tasso, 700 metres (about 2,297 feet) away and the railway station is 800 metres (about 2,625 feet) away.
By staying at Casa Gege', you will be in a central position to discover Sorrento and the incomparable beauty of the entire Coast of Sorrento and Amalfi, of Capri, Ischia and the other islands of the Gulf of Naples. From Sorrento it is possible to take day trips with fast, comfortable ferries to Capri and the other islands of the Gulf, to Naples, Positano, Amalfi and Salerno. Moreover, if you are fond of archaeology, from Sorrento you will be able to easily reach Pompeii, Herculaneum and Paestum by train. The towns along the coast are connected by the efficient and inexpensive Sita bus network.
SORRENTO: Sorrento offers wonderful views of the entire bay of Naples and the Island of Capri. There are beautiful beaches, bars surrounding Piazza Tasso, great shops and a fragrant citrus purfume from near-by trees.Sorrento has narrow streets and quiet squares, like Piazza Tasso which is brimming with excellent restaurants, bars and cafés. There are many trendy shops from one-off boutiques to top names including Max Mara, Gucci and Armani. From Sorrento you can take coaches or hovercrafts to Amalfi, Positano, Ischia and Capri.
Casa Gege' also has a beautiful 30 metre square terrace that looks onto the citrus grove. Here you can top up your tan or eat in complete relaxation. As the apartment has heating, it is very pleasant for a winter holiday. There is a private car park.
The sea is 15 minutes walking distance away from the apartment and the centre of Sorrento is only 900 metres away. The port, with fast hydrofoils for excursions, and the railway station are 800 metres walk from the Casa . There is also a bus stop not very far from away.
1 living room , terrace , balcony , 1 kitchen , 2 bedroom , 2 bathroom
HEATING/COOLING
Central heating , Air Conditioning
COOKING
microwave , Kitchen stove , Dish washer , Cooker , Cooking utensils , Oven , Fridge , Coffee machine , Toaster , Kettle , Mixer , High chair
LAUNDRY
&
SANITARY
Shower , Towel-set , Washing machine , Hairdryer , Sink , Bidet , Iron and ironing board
ENTERTAINMENT
Broadband Internet , Satellite TV
RELAXATION
Shared outdoor swimming pool (unheated)
OUTSIDE
Barbecue, shared garden
Children welcome, Pets allowed
Transport
Bus
200 Metri
Motorway
16 Km
Airport
50 Km
Directions
By Car:
From Naples Train Station or from the Airport follow directions to the A3 Salerno-Reggio Calabria, exit in Castellammare di Stabia and follow directions to Penisola Sorrentina. Once in Sorrento continue towards to Via degli Aranci and then towards the villa.
Season
Pediod
Monday
Tuesday
Wednesday
Thursday
Friday
Saturday
Sunday
Daily
Weekly
Monthly
Tariffa Standard


Casa Gege'

1500



Casa Gege'

2023-04-01 to 2023-05-31
2023-10-01 to 2023-10-31


1600



Casa Gege'

2023-06-01 to 2023-09-30


2000
Services includes in the price:
Charges for gas, water, electricity, bed and bath linen, private car park, wifi!!!!!!
Not includes in the price:
Tourist Tax (charged at €3 per adult per day) & Final cleaning € 50.
Services on request (extra charges): 
Chef in Villa, Cooking class in Villa - Boat Trips - Chauffeur Service - Tour Guide - Wine Tour - Limoncello & Mozzarella Tasting - Transfer to / from airport, port or station -  Personal Shopper - Food Hamper on arrival - Baby sitting.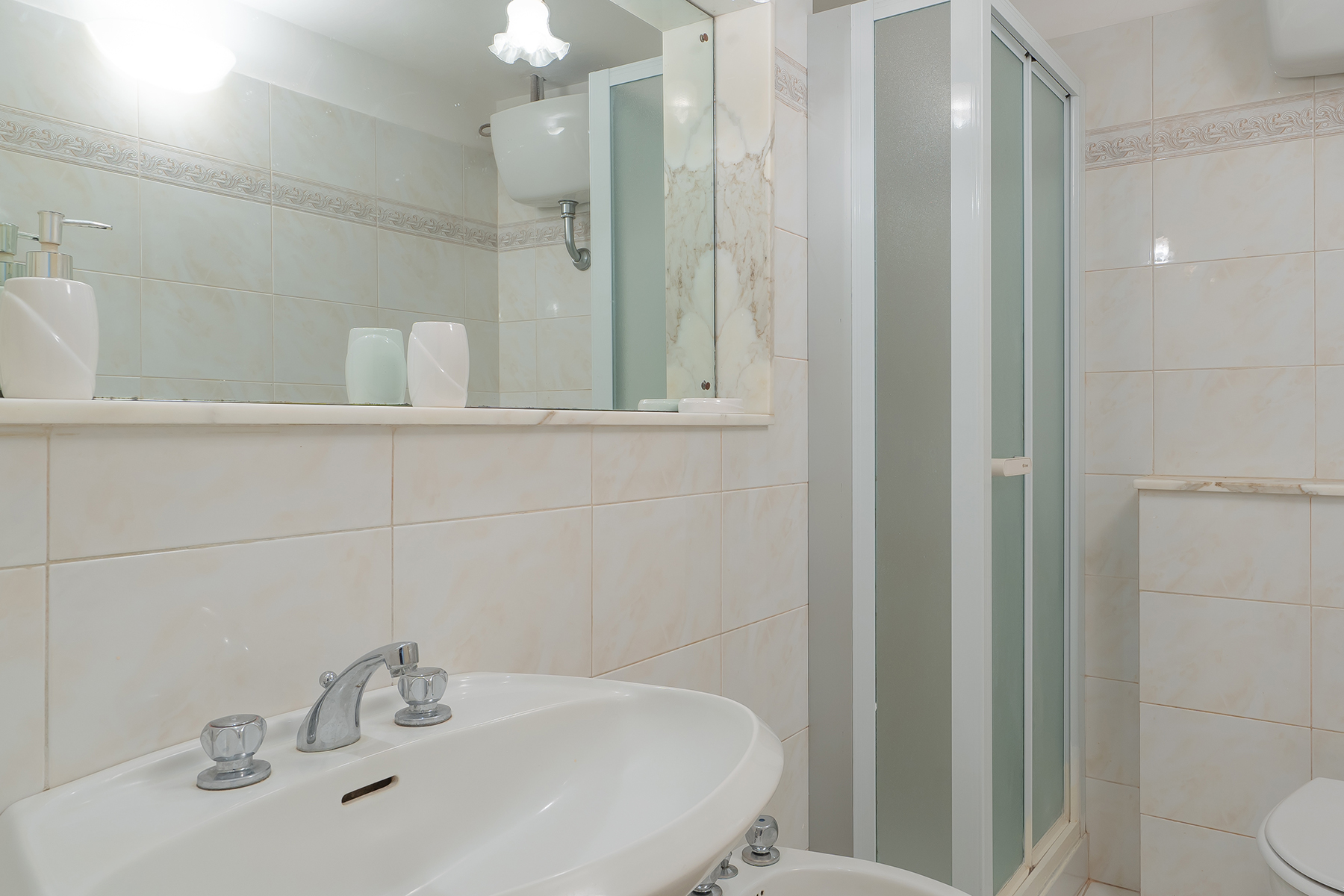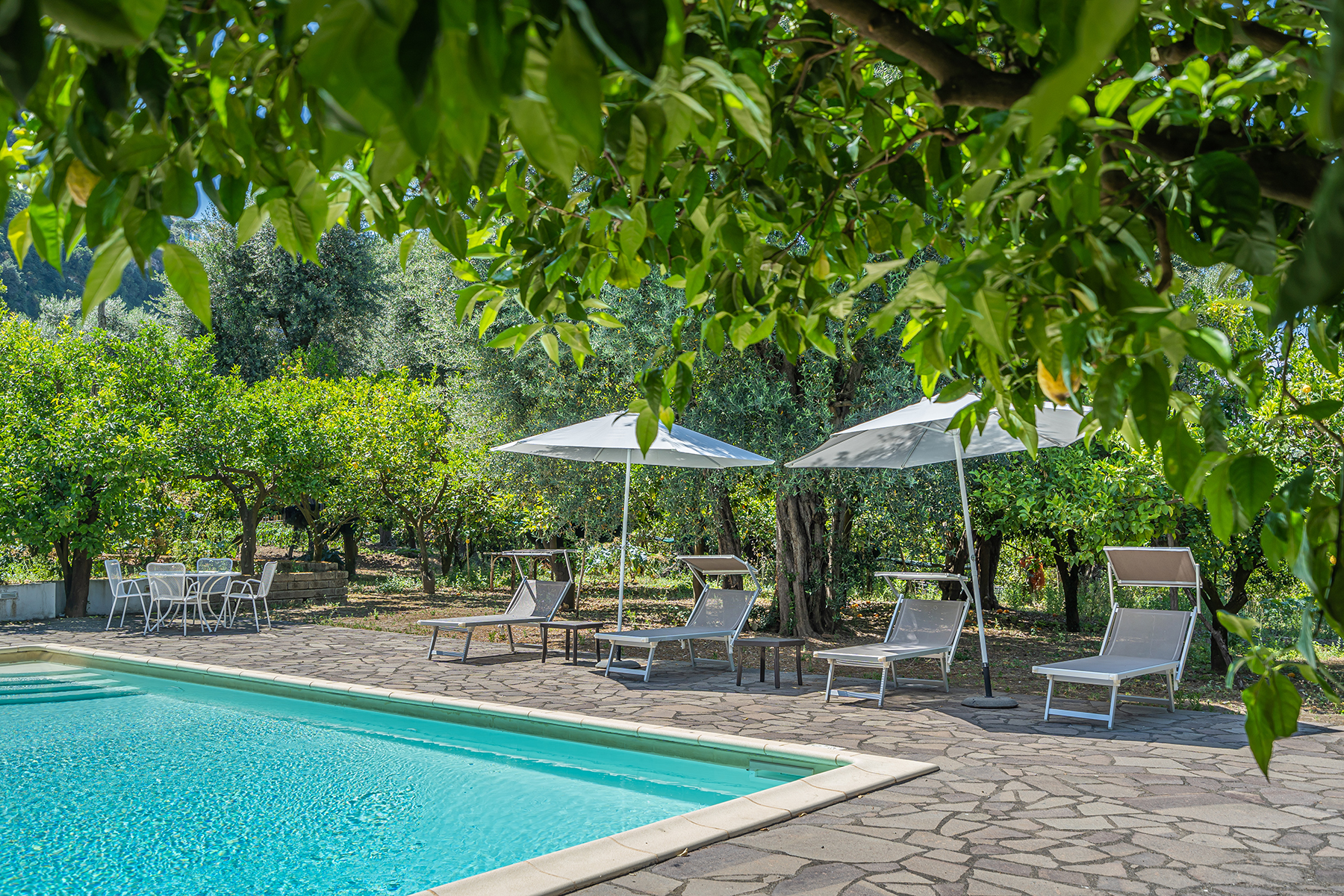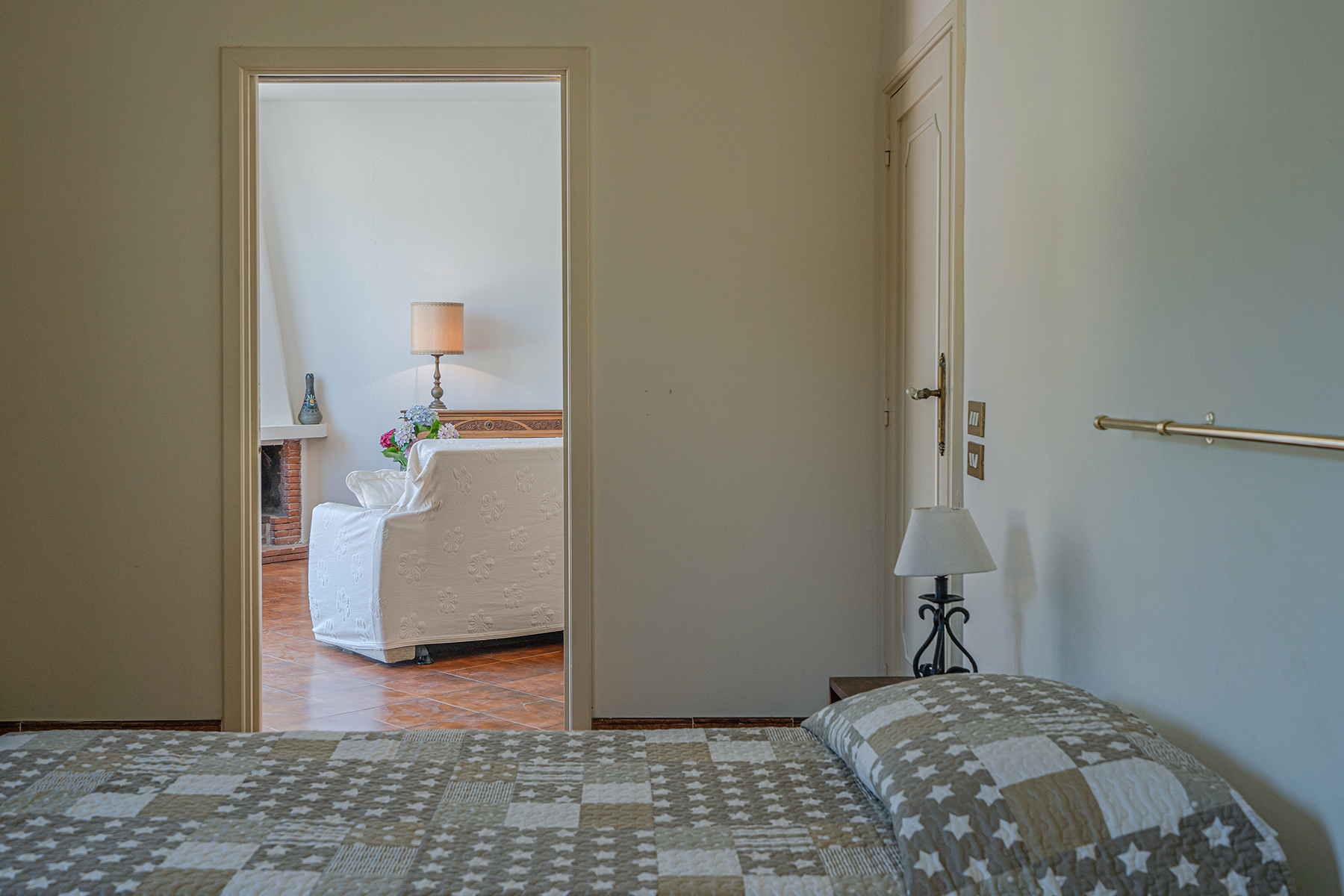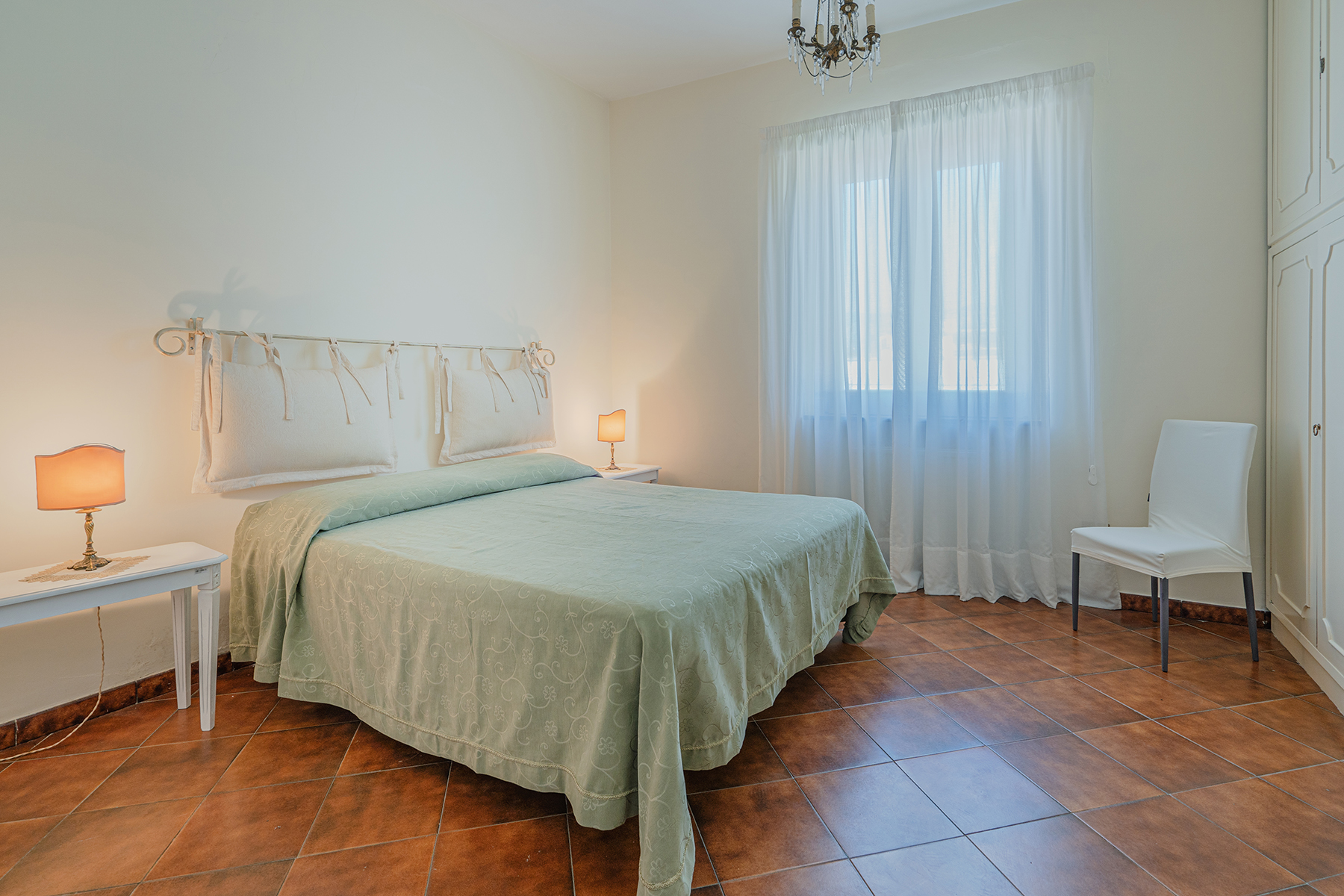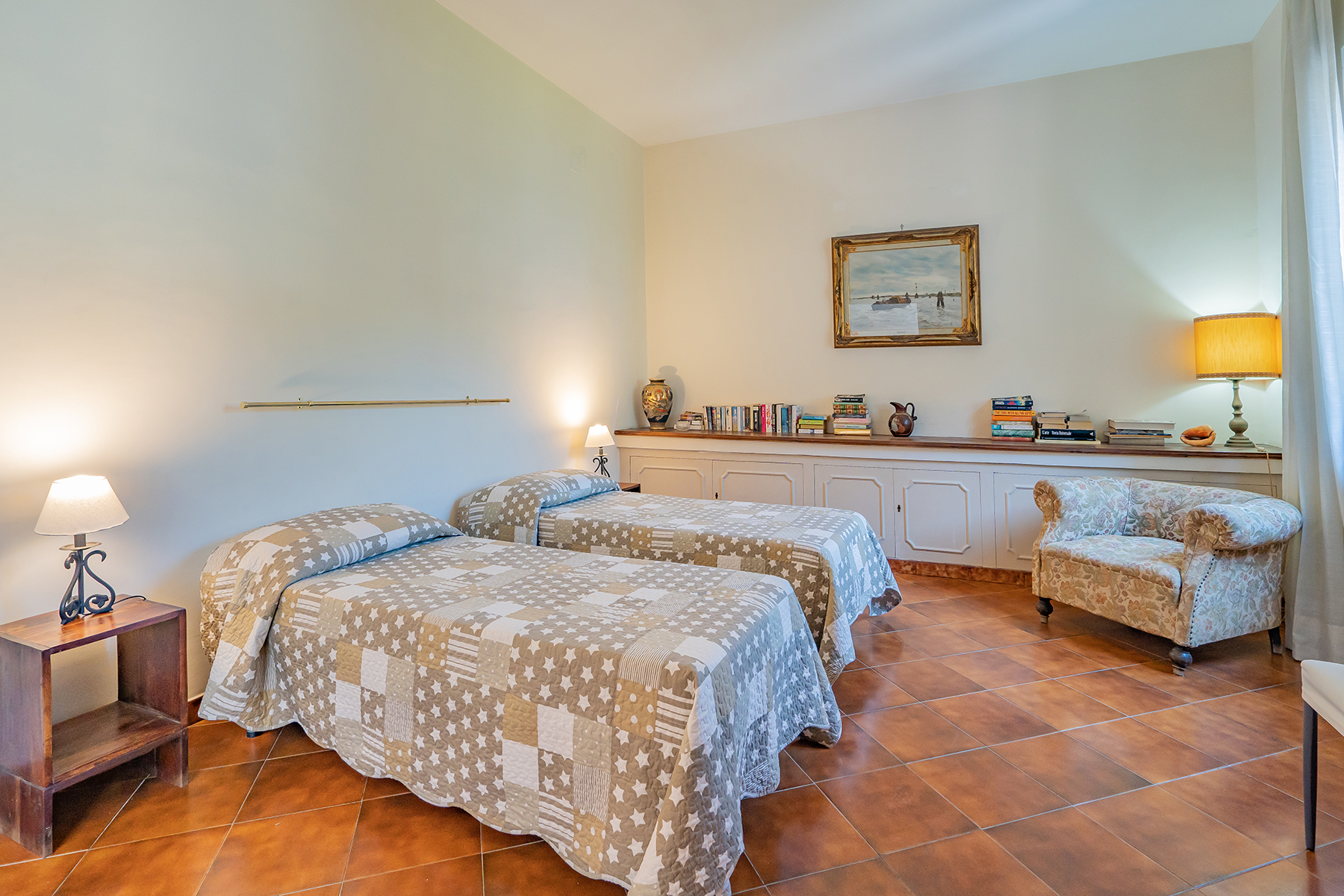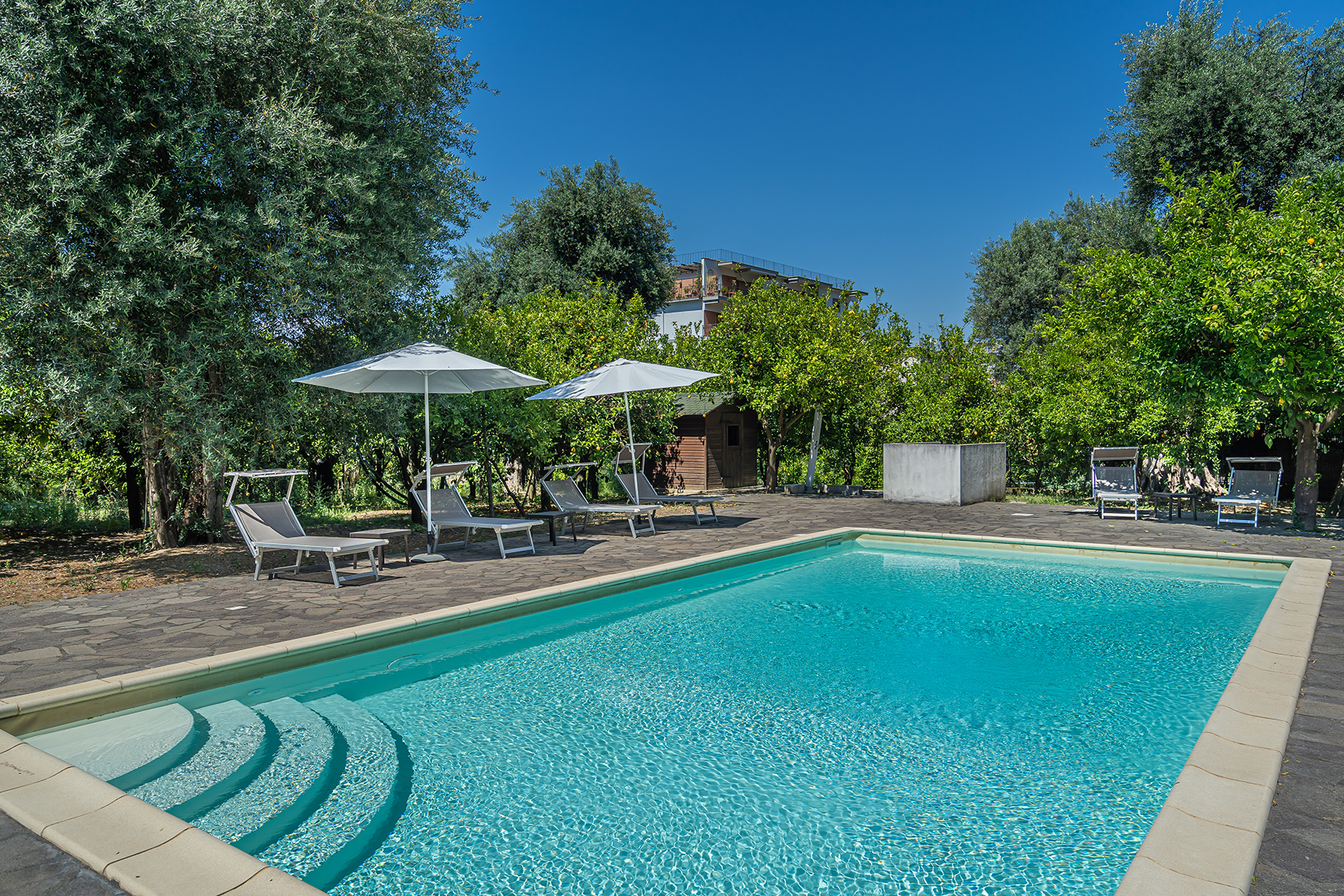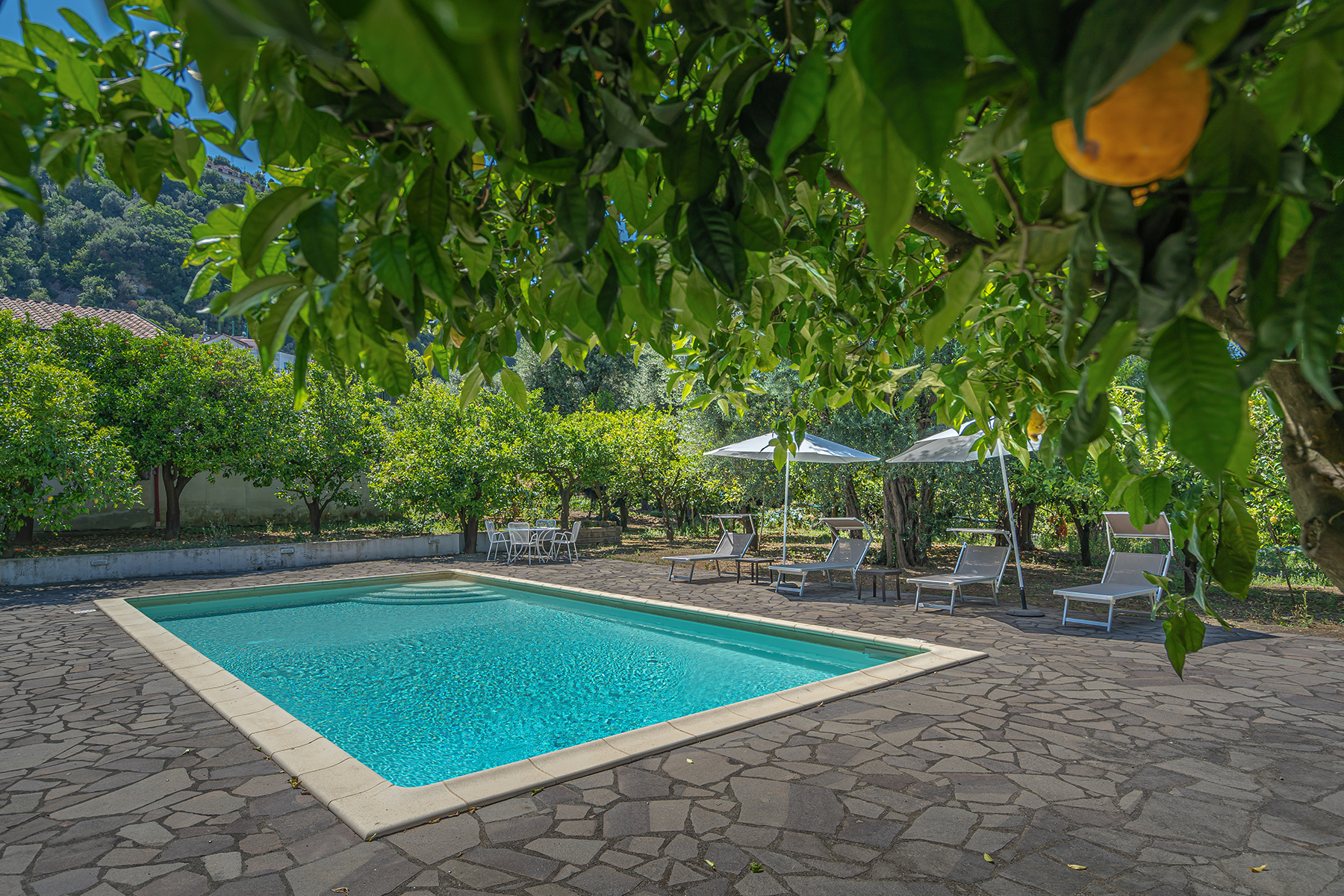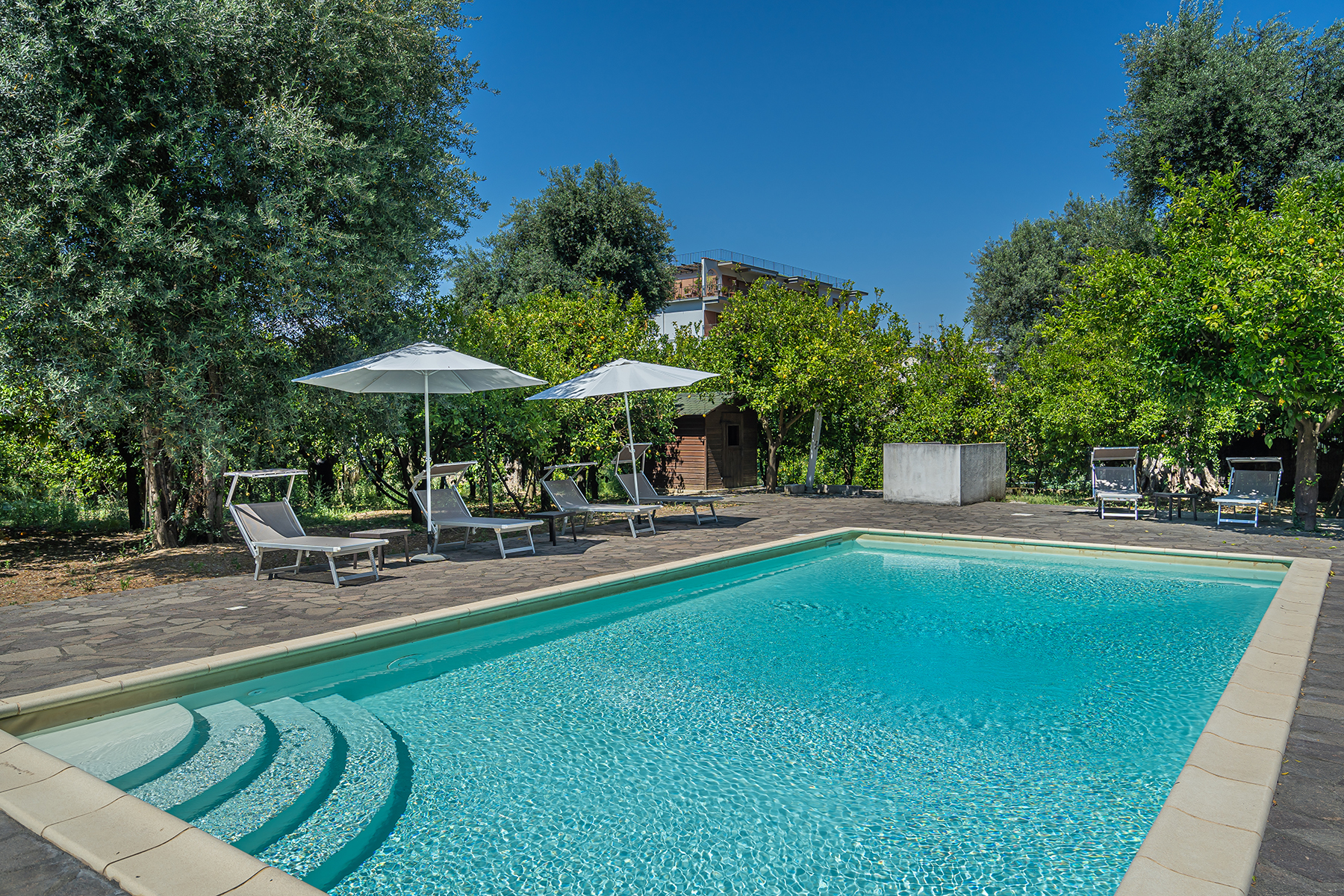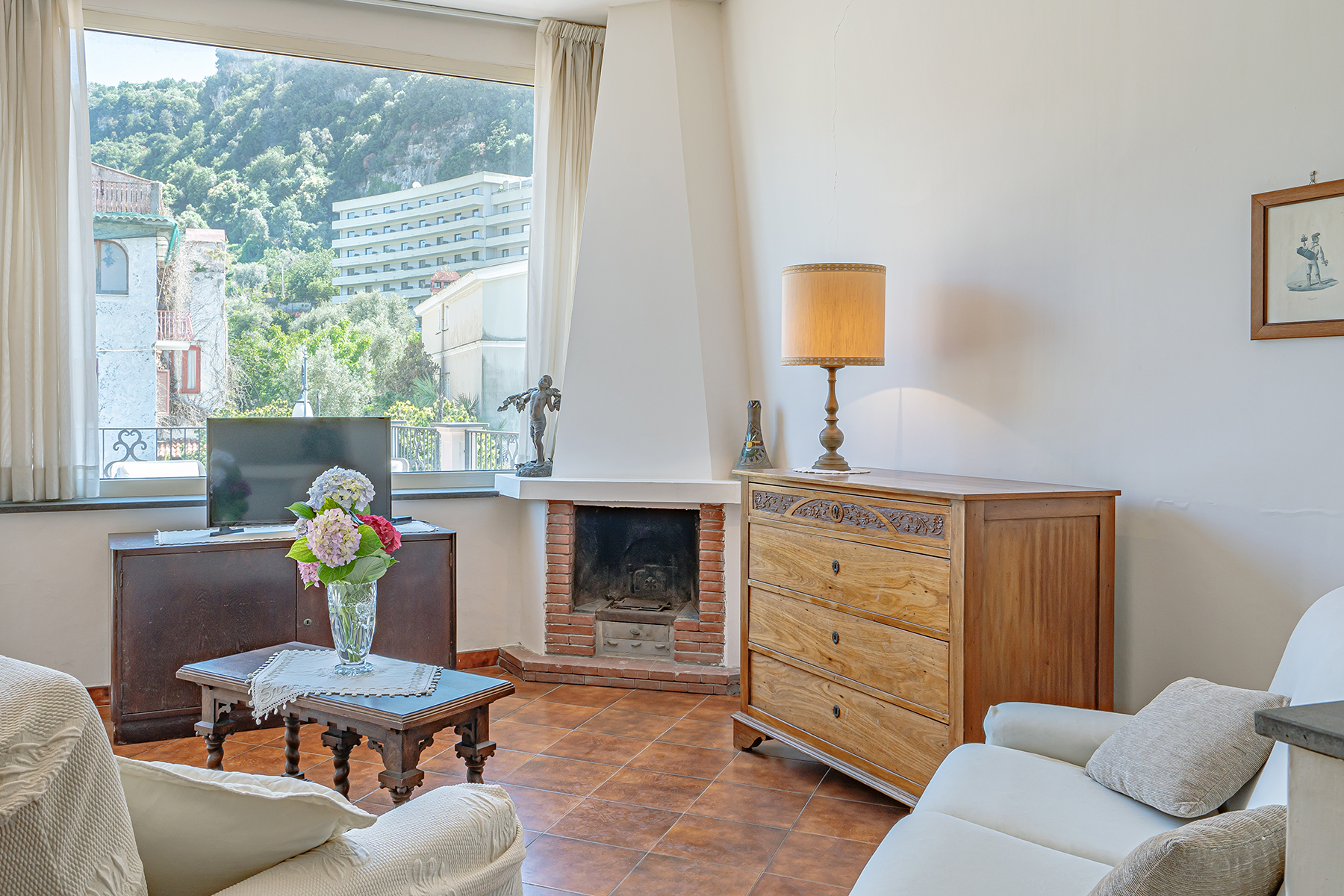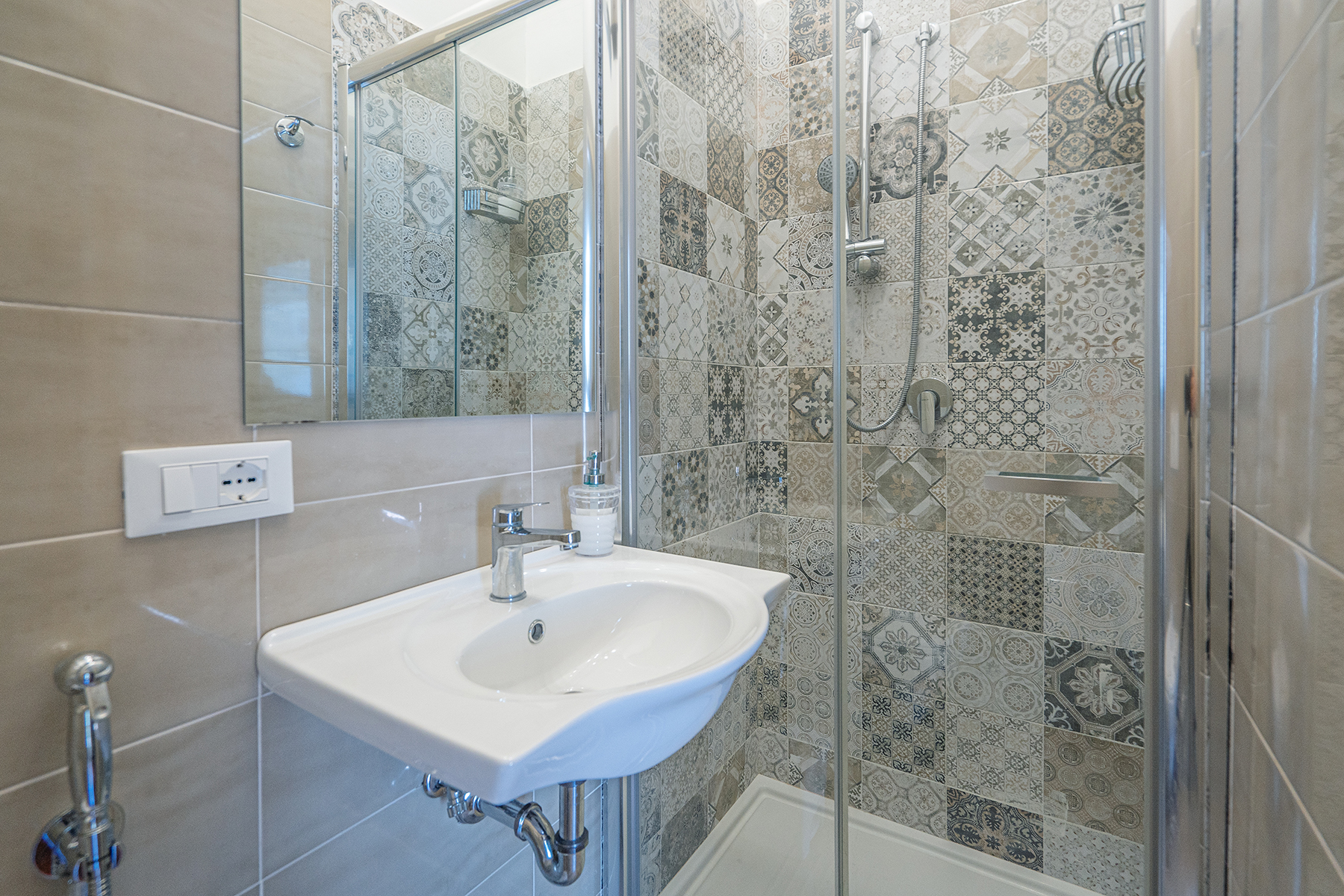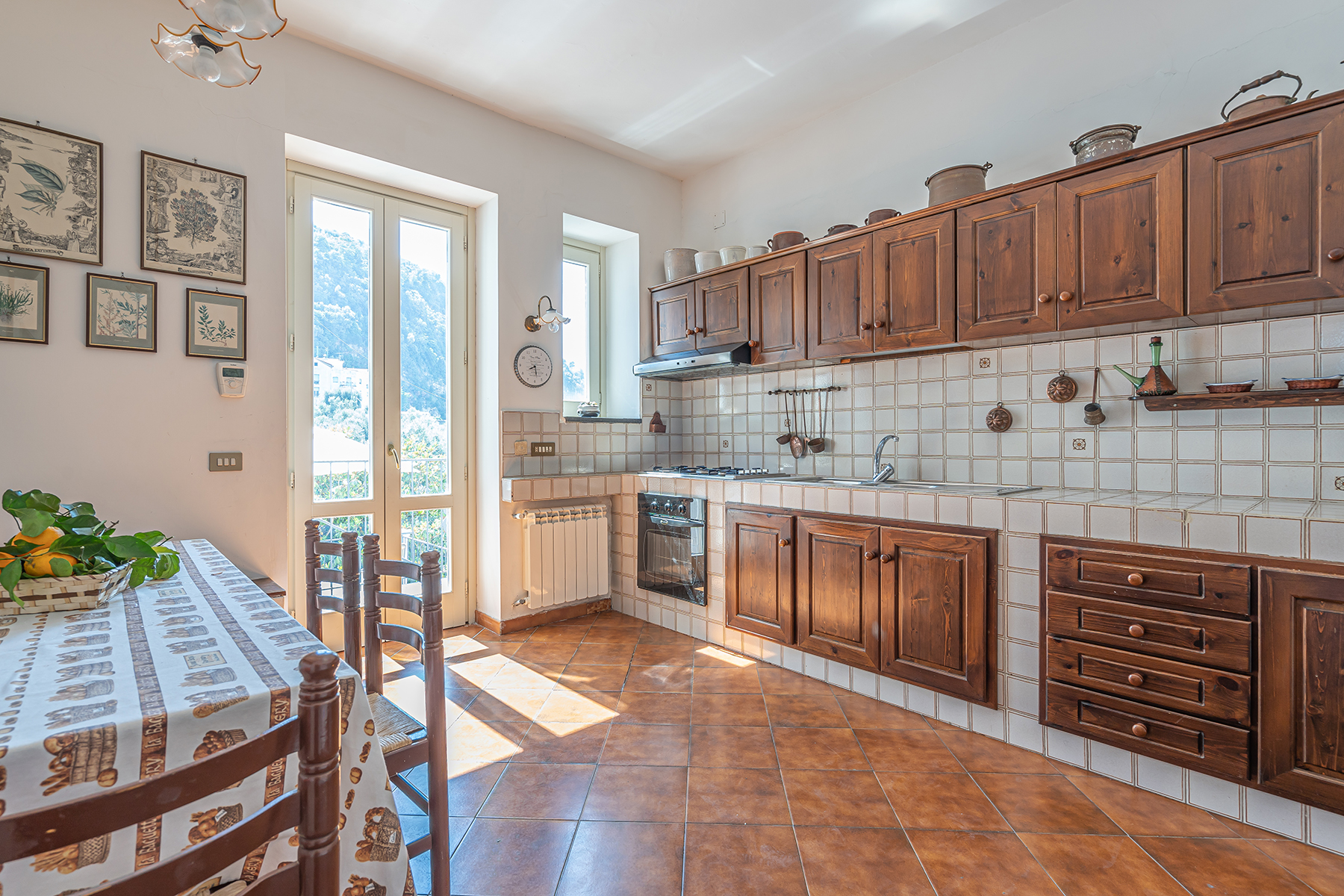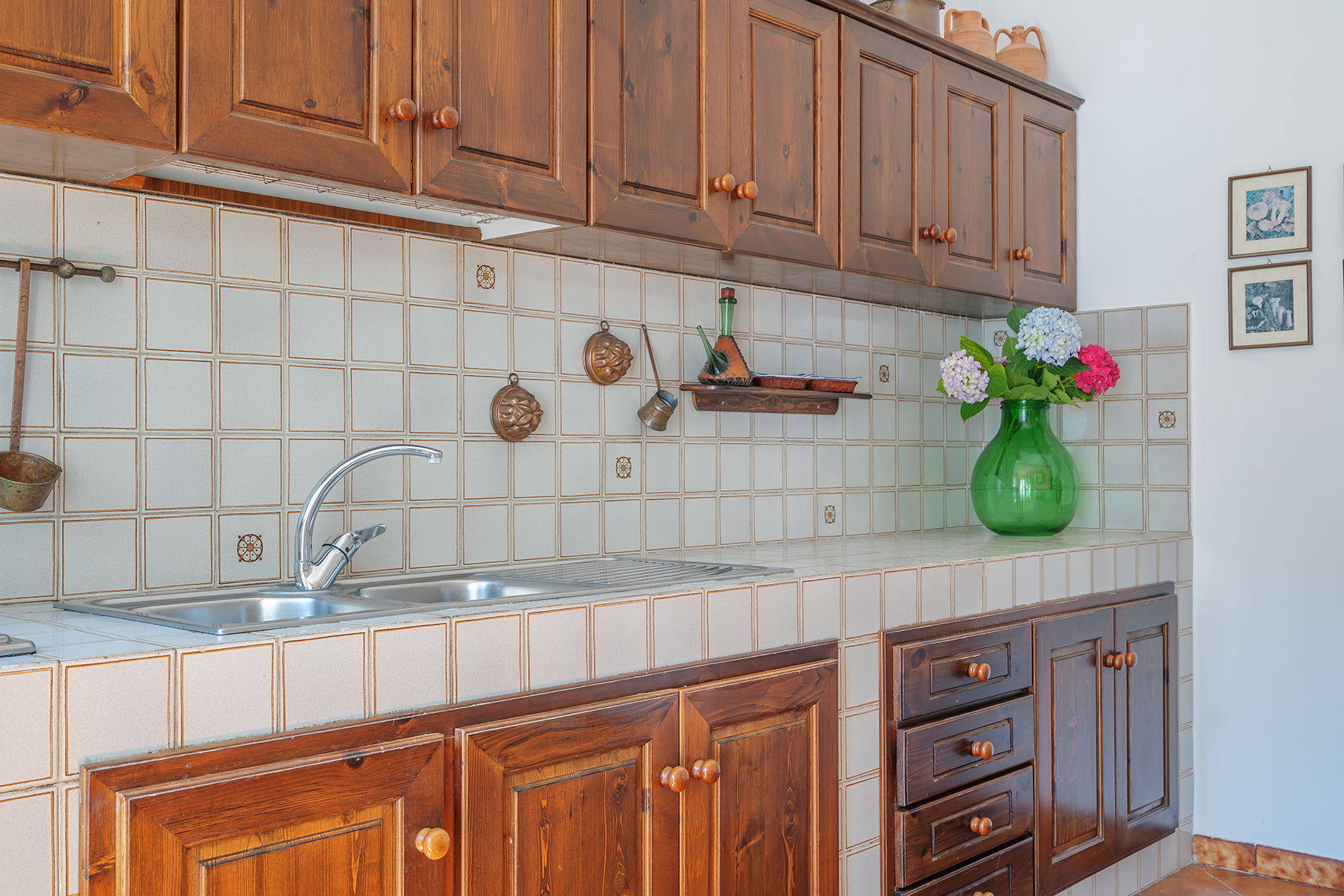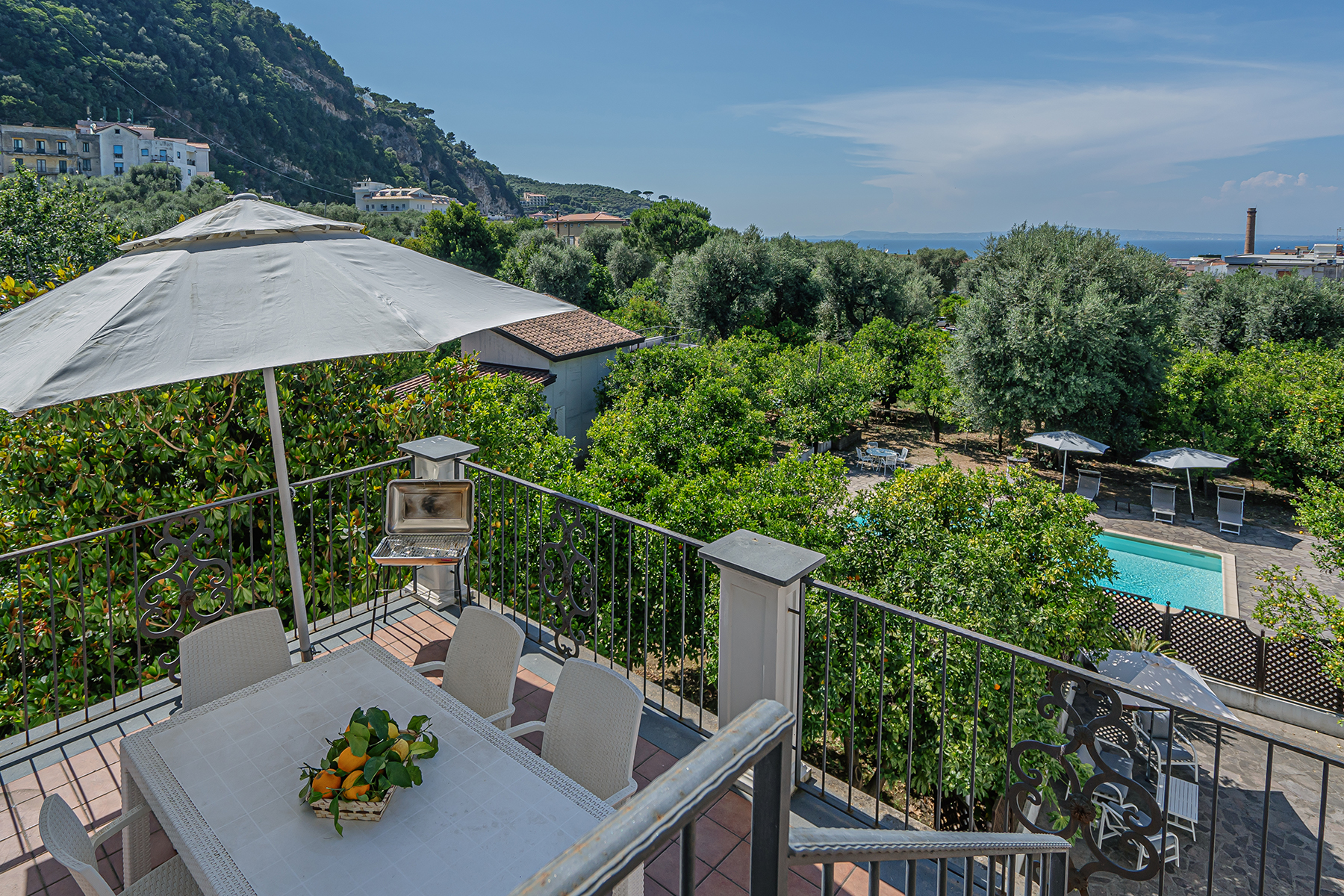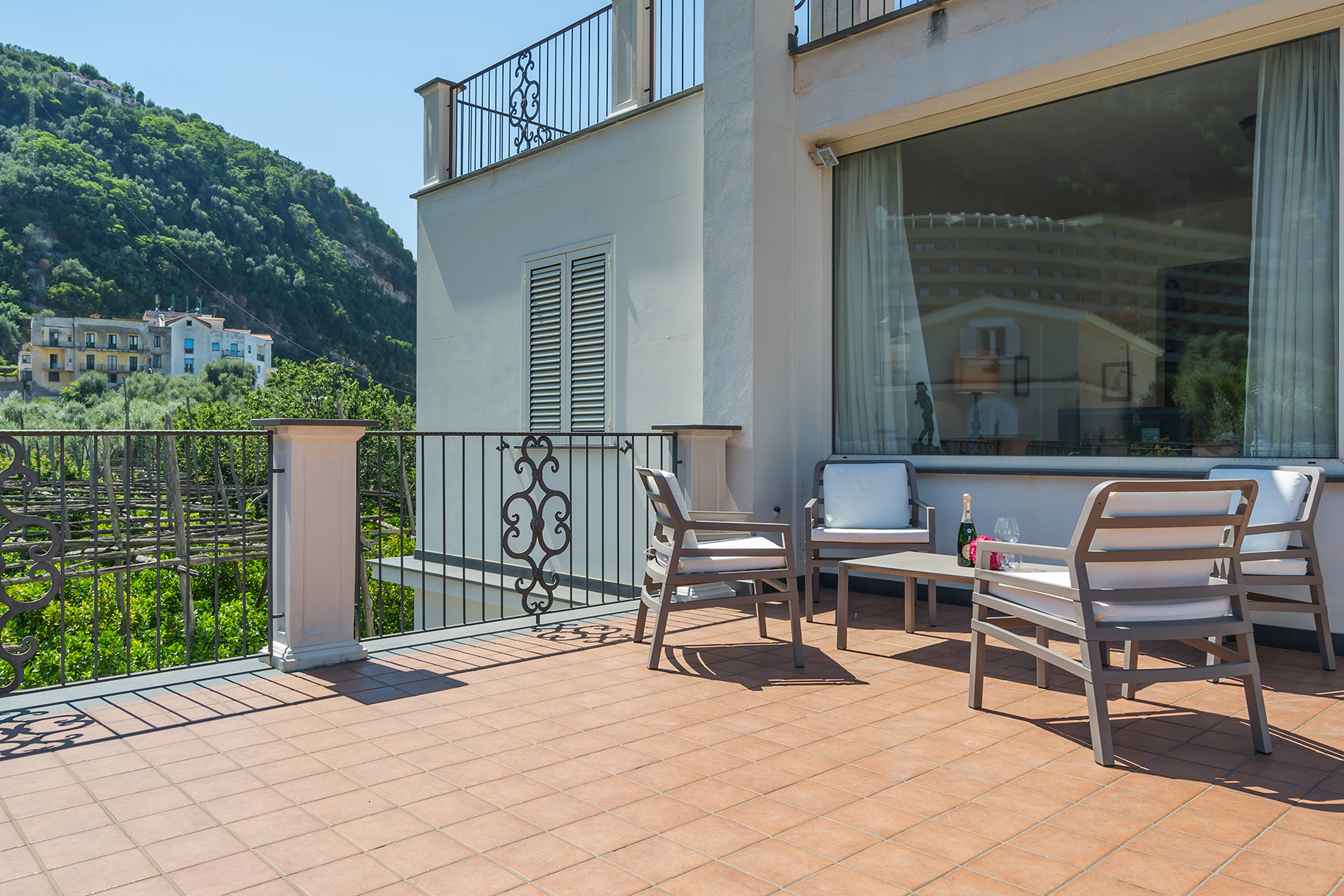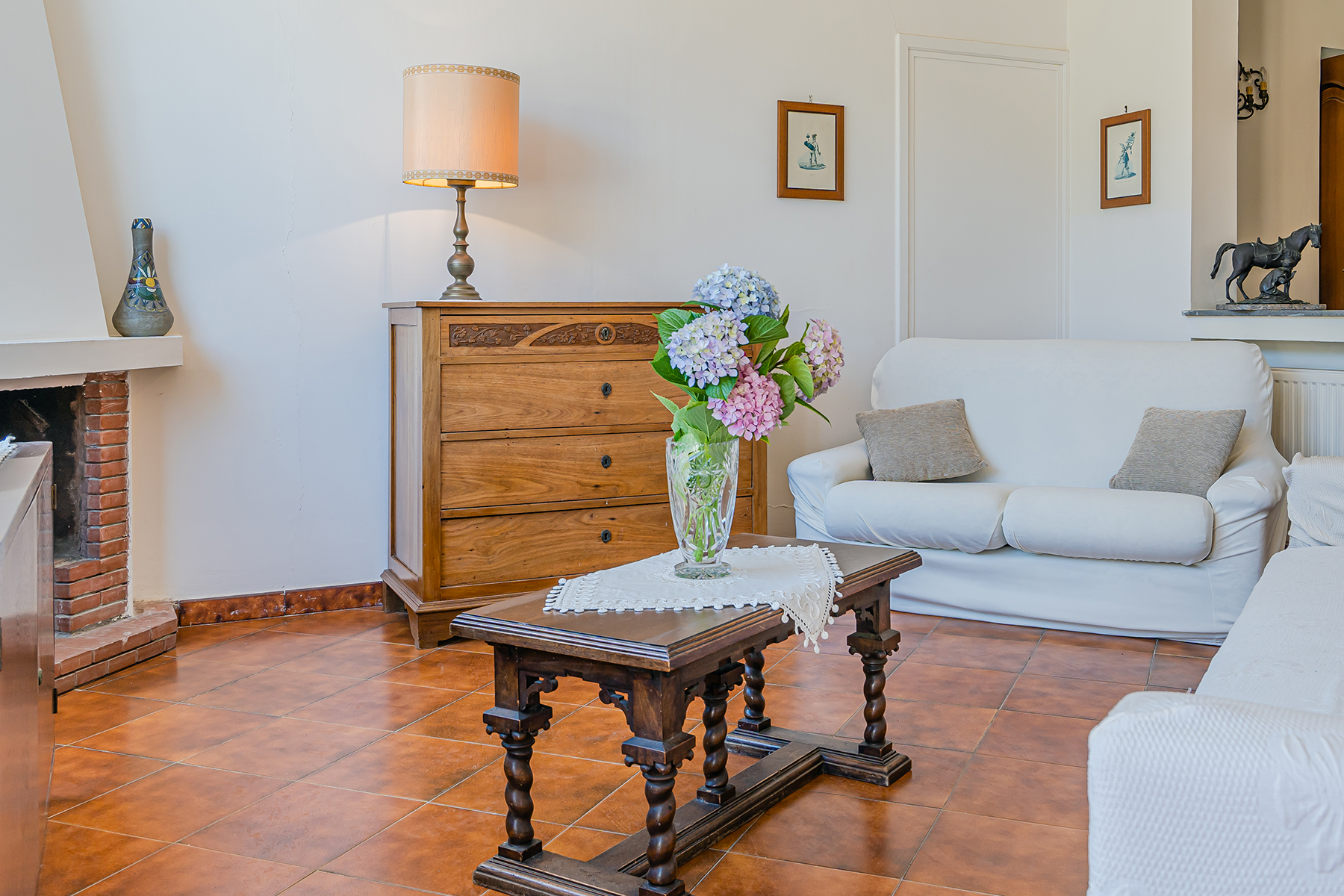 We loved our stay!
We loved our stay in Carmine's apartment! There were of us travelling, my two sisters and mother so first of all the apartment was spacious enough for all. Carmine arranged for us to be picked up and dropped off at the train station which was a huge help for us. He met us at the apartment and showed us around and gave us some useful tips as to where to eat and what to do. The apartment was very clean and comfortable for us to enjoy Sorrento for five days. It is on the second floor with a beautiful entrance way and steps leading up to the apartment. The kitchen was well stocked, the beds were comfortable and we enjoyed hanging out in the living room after a long day exploring. Wifi worked ok, air conditioning in all the rooms was a relief on the hot days. We had one issue with the washer and Carmine sent someone to help us. So all was good. Both of the patios had chairs for all and the pool was refreshing when the sun was too hot. There is a pizza place across the street (delicious), a supermarket within walking distance and a wine store just minutes away. Each afternoon or evening we would take a short walk to Piazza Tasso to enjoy a meal and do some shopping. We also walked to Marina Grande and had a meal next to the water. We walked to the Port of Sorrento to get ferry to have a day on Capri. Carmine was an awesome host! Would definitely recommend his place!!!! Love love love Sorrento!!!!
Not specified

Beautiful location!
The pictures of this place don't do it justice. Beautiful location - situated in a citrus grove where we could pick oranges and lemons as we wished! Really comfortable and stylish apartment, with balconies we could eat and drink on in the morning and evening. A stone's throw away from the town centre, which made our lives very easy. Carmine was very quick to respond to any queries we had about the area, transport, things to do, etc. An altogether 5 Star stay in Sorrento and would return in a heartbeat. Thank you!
Family with young children

Belles vacances!
Nous avons passé presque une semaine en famille chez Carmine, séjour impeccable : la maison est très agréable, la piscine est formidable et très appréciable après de chaudes journées de visite et l'emplacement est parfait!! Près du centre, de la gare, mais au calme! Tout a été facile avec Carmine. Maison à recommander!!!
Family with no Children

Wonderful apartment for a family holiday!
This is a beautiful apartment, wonderful for a family holiday. Easy to walk to the centre of sorrento and the train station. Carmine is very helpful and and answered any queries quickly. The place is spotless with towels and pool towels and extra linen everything you need is there. The pool is great and in a lovely garden which the photos don't do justice. Sitting in the terrace looking over bay of naples and vesuvius who could ask for more !
Family with young children

This is a truly gorgeous apartment!
This is a truly gorgeous apartment! It's clean, spacious and very comfortable. Sorrento can be very busy, so it's a wonderful to stay in a quiet and peaceful space, yet only 5 minutes from the city centre. The swimming pool is lovely, surrounded by gardens full of lemon trees, shady places to read, and great for a refreshing swim after a day out. We spent a lot of time on the terraces, a sunny spot for breakfast and evening cocktails! I will definitely be back !!
Family with no Children

We loved staying at this apartment.
We loved staying at this apartment. It sounds really good when you read about it but this place is even better when you see it. A front terrace sunny in the morning and afternoon and a beautiful rear terrace getting afternoon and evening sun overlooking the pool, the garden and the bay of Naples. Carmine could not have been more helpful: late check in - no problem, recommend a guide - no problem, a fantastic guide who made Pompeii and Herculaneum amazing, etc. Apartment location was fabulous, 3 mins walk to delicatessen and fruit shop, 6mins walk to small but good supermarket and about 8 mins to the Main Street in Sorrento - Corso Italia. Easy to get to the heart of Sorrento but with a lovely pool set amongst a beautiful garden this has the best of both worlds. Carmine thank you so much.
Mature couple

A beautiful apartment away from the busy streets of Sorrento!
A beautiful apartment away from the busy streets of Sorrento it was a gorgeous space to spend a few days exploring Sorrento, Pompeii and to come back to a glorious pool, lemon orchard and sea view
Family with no Children
Edoardo (Losanna Svizzera)

Excellent apartment!
Excellent apartment in Sorrento, with spacious rooms, kitchen, living room, terraces and swimming pool. 5 minutes walk from center of Sorrento. Highly recommended! Thank you for your excellent welcome and rapid communication.
Family with young children

Lovely stay at Casa Gege'
Carmine was very friendly and responded to all my messages quickly. Carmine also met us at the train station at our arrival and made us feel very welcome, took us to the apartment and explained all the practicalities. The apartment is very nice and it actually felt bigger than it appears in the pictures. The apartment has two private terraces and a common pool area, which was practically private as well as we did not see anyone else use the pool during our stay. The apartment is also very well located - only about 5 minutes walking distance from the center of Sorrento, so overall a very nice experience.
Mature couple

Great Holiday
Carmine is an extremely accommodating host. He helped us arrange for a driver from Naples to La Casetta. Upon arrival, Carmine met us and showed us to the private gated apartment within lovely quiet grounds complete with a pool. He gave us recommendations for restaurants, shops, etc. The apartment was roomy, comfortable and in a great location, far enough away from Central Sorrento, but close enough to walk everywhere. We were a 10 minute walk to the Port or to the Train/Bus stop which enabled us to move freely through the Amalfi Coast without a car. Carmine hosted us on a private drive down the Amalfi Coast stopping in Positano, Amalfi and Ravello for a full day without our having to rent a car. Carmine was responsive to our questions, responded quickly to take care of our needs, and generally took care to make certain we were comfortable throughout our thirteen-day stay in Sorrento and the Amalfi Coast. Ottobre 2016
Mature couple