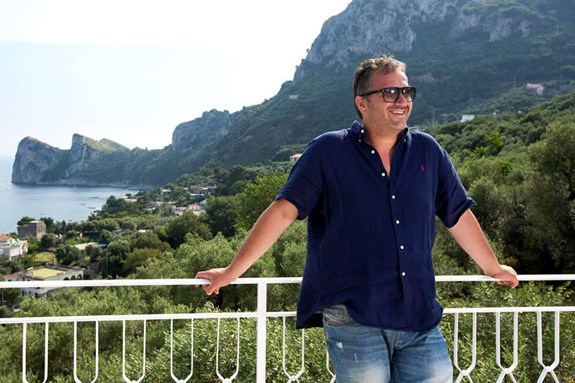 Over many years and through our dedication to our  work, we are happy to be in the enviable position of  being able to offer our guests not only pleasurable and comfortable accommodation for their stay but also a great occasion for them become part of  and share the  traditions, flavours and history of what, in our opinion, is one of the most beautiful places in the world….the Amalfi Coast!

The chance to experience truly special and unforgettable moments which will not only forge indelible memories but will also embrace our guests as active participants of our culture. Unique experiences such as having a chef in villa to celebrate any type of event or simply  enjoying the secrets and savouring the tastes of our typical local cuisine whilst listening to good, pleasant Neapolitan music. Or passing a splendid and relaxing day on one of our boats, cruising along the coast on the  crystal blue waters of our seas whilst taking in the breathtaking scenery that only a boat trip can reveal.

Small typical restaurants, gourmet dining, walks in the most unusual places to discover  breathtaking views, learning the secrets of making a good mozzarella or a great traditional limoncello liqueur typical to Sorrento, visiting the extraordinary  wine cellars along our splendid coastline which bring to life  the full-bodied wines that go so well with the excellent local products, and the ultimate of pleasures, spending a day in a typical Sorrento family.

This is what we like to share with our guests and it's our love and dedication that transforms our relationship with our guests into a great friendship, distinguishing us from  others.

That's what 'AmalfiCoastHolidayExperiences is all about!